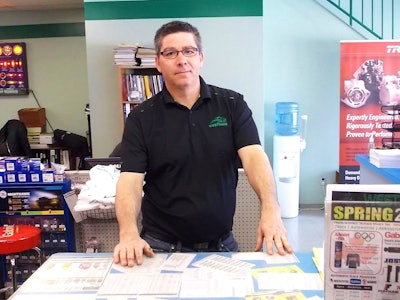 Westrans Company has hired Derek LeGoff as its new Winnipeg-based sales representative.
"I have a background as owner-operator of a trucking business for 14 years," says Legoff, who has spent the past three years in the position of heavy-duty manufacturer sales representatives in both Manitoba and Saskatchewan.
"Westrans has a great reputation with quality employees. When I was offered to join the Westrans Team; it was an opportunity I could not pass up!  I am excited to work in Winnipeg and surrounding areas and look forward to helping both Westrans and their clients achieve their goals," Legoff says.