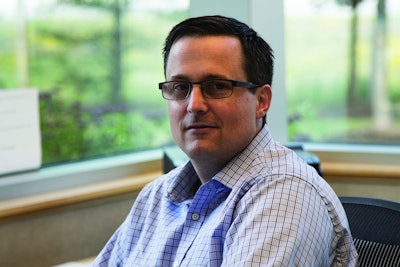 Buyers Products has appointed Brian T. Smith as its chief operating officer.
Smith will lead Buyers' enterprise leadership initiatives, focusing on key areas, including supply, financial performance and attracting and developing talent, the company says.
According to Buyers Products, Smith develops and delivers the company's mission and strategies to the company's employees, implements awards and recognition practices that reflect the company's goals, plans organizational requirements for customers and employees, maintains and monitors staffing levels and drives performance measures for operations.
In addition to his new role in the company, Smith continues to serve as the chief procurement and resource officer for Buyers Products, a position he has held since 2014. In his career, Smith has assumed a number of different roles for companies, including Whirlpool, Electrolux North America, Medtronic and the Lear Corporation.
"We are confident that Brian's experience will help our organization establish repeatable processes that will deliver value not only to Buyers Products, but also our customers," says Mark Saltzman, president and CEO of Buyers Products Company. "In the past, Brian succeeded in developing operations and strategies, and we're excited to see him bring those talents to this new position."