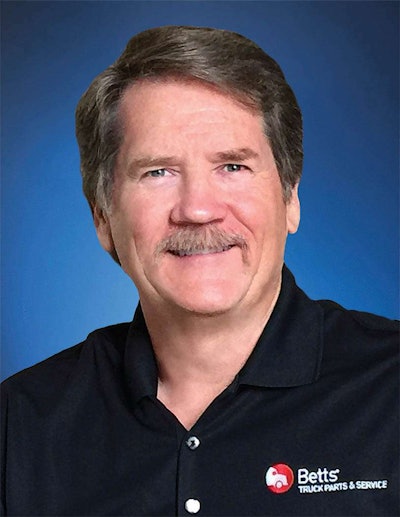 Betts Truck Parts & Service has named Don Hillyard as its new Sacramento branch manager. Hillyard will be responsible for the operations of the Sacramento location, one of eight Betts warehouse and distribution centers.
Hillyard joins Betts Truck Parts & Service with more than 15 years of experience as a branch manager and general manager in the materials handling industry in the Sacramento area.
"Don brings an extensive amount of managerial and leadership experience to his role as the leader of our Sacramento branch," says Don Devany, senior vice president, Betts Company.
"We are excited to tap into Don's vast experience leading and developing employees, overseeing inside and outside sales, and understanding the needs of customers."
Hillyard has completed several continuing education courses in sales, leadership and financial management, the company says.