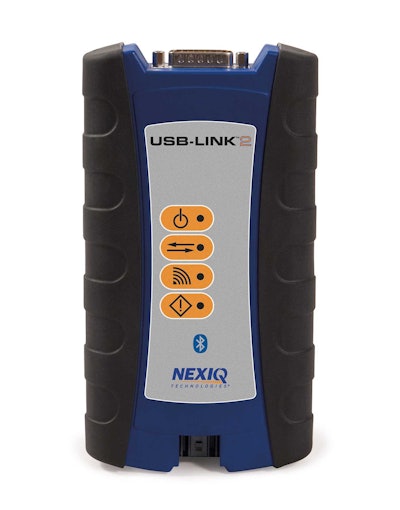 NEXIQ Technologies announces the release of the USB-Link 2, the next generation in its line of vehicle interface adapters.
The industry's preferred vehicle interface adapter, the USB-Link 2, has more memory and more speed than its predecessor. NEXIQ says the USB-Link 2 is dependable and rugged, is five times faster and supports heavier bus loads on simultaneous channels.
The USB-Link 2 also includes a new Bluetooth module with and enhanced date rate to support wireless communication (500K b/s J1939). In addition, the USB connector has been upgraded to a more robust, automotive-grade connector that features a latching mechanism, the company says.
Additional information may be found on the NEXIQ website.