AFA Industries has produced a chart (at right) for identifying the different liners for Cummins ISX/QSX engines.
AFA says the chart is important because customers cannot mix different type/size liners in the same engine block. The chart allows users to identify the type of liner they may have, but says that customers will have to measure the outside diameter of the liner to determine the correct one for their particular application.
Additionally, AFA says Cummins also has introduced a new design piston and liner combination using an "anti-polishing" ring design. This design also has two different liner configurations, one with a shim and one without a shim.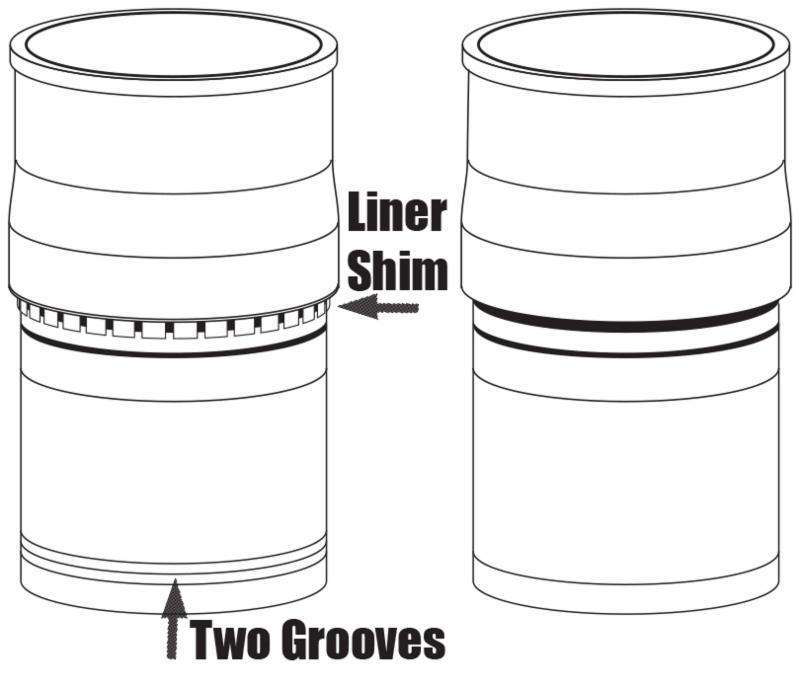 To correctly identify this design, AFA says to refer to the image to the right. The anti-polishing ring liner that originally came with shims, will have two grooves at the bottom of the liner. Liners with one groove at the bottom did not come with shims and cannot be used to replace liners that came with the shims. Once the shim is removed from the liner, you cannot re-use the shim. A new shim must be installed, AFA says.