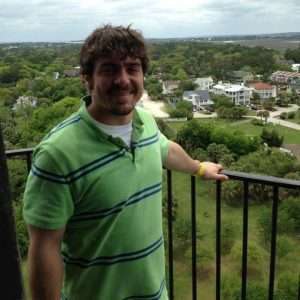 Four Star Freightliner, Inc., will honor its employee Zachary Sizemore, by creating a scholarship in his memory.
Zachary, 32, worked in the accounting department at the Dothan, Ala., location.
He is remembered as a resilient man with a strong will to live by his family and colleagues. Sadly, he lost his fight against cancer late last year.
The announcement of the scholarship creation was made in front of his parents, Lorri and Stevie Sizemore, during the Four Star Freightliner Year End Employee Celebration in December.
"I want to thank each and every one of you for praying for our son Zachary," Stevie Sizemore told Four Star employees. "He really loved each and every one of you all. Thank you for the friendship and all the prayers."
The scholarship is Four Star Freightliner's way of sharing how important he was to the company.
"I felt it was important to honor Zack because he was such an inspiration to all of us because of the way he fought cancer time after time and never quit," says Jerry Kocan, Four Star Freightliner dealer principal.
"He loved his job and we loved him. He put his whole heart and soul into his job and being a great teammate. I felt it was important to honor him and keep his memory and his inspiration with us and pay forward to the next generation in his honor."
The deadline for the scholarship application is March 17, 2017. Applications can be downloaded at www.fourstarfreightliner.com.