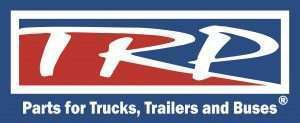 Paccar Parts has opened its 100th TRP Store.
Opened by Kenworth of Louisiana in Alexandria, La., the new TRP location joins the expanding TRP Store global network. The first TRP Stores opened in 2013 in Europe, the United Kingdom and in Mexico. Since then, the TRP Store network has expanded into 27 countries to serve customers worldwide, Paccar says.
TRP Alexandria will be open extended hours to serve local and transient customers with a wide selection of quality parts supported by trained professionals with expertise in heavy and medium-duty commercial vehicle products, Paccar says.
"Our new TRP Store will allow us to better serve our commercial freight, construction, logging and agriculture customers with increased availability and faster delivery of quality all-makes truck, trailer, and bus products," says Scott Oliphant, president of Kenworth of Louisiana.
"We are proud to celebrate this milestone of 100 global TRP Stores," says David Danforth, general manager at Paccar Parts and Paccar vice president. "TRP Stores are trusted in the industry to provide a superior selection of quality all-makes replacement parts at competitive prices. Our products exceed customer expectations for quality and value and are backed by an industry-leading warranty and nationwide availability."
With the opening of new stores such as TRP Alexandria, Paccar says more customers in more countries can rely on TRP Stores and TRP products to support their all-makes parts and service needs.