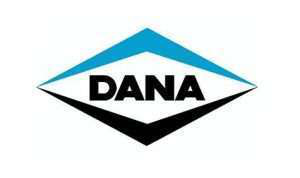 Dana Incorporated been selected by Daimler AG to supply front and rear propshafts to the latest generation Sprinter van. Dana was awarded the propshaft business for Sprinter's all-wheel-drive vehicles in North America and Europe, as well as rear-wheel-drive offerings in North America and Argentina. The company also was selected to supply front and rear propshafts for the new Mercedes-Benz X-Class pickup truck, according to an announcement.
To accommodate the three different wheelbase configurations of the Sprinter, Dana engineered both two- and three-piece rear propshaft assemblies. In the three-piece assembly for the longer wheelbase model, Dana designed a new direct pinion mount, which makes assembly and service easier and reduces weight.
Dana customized its lightweight, cost-effective Spicer propshaft to address these vehicles' unique packaging constraints, while ensuring it met the high durability; reliability; and noise, vibration and harshness (NVH) requirements of the luxury vehicle segment, the company says.
"Dana delivers innovative driveline solutions that meet the individual needs of our customers — helping them launch new vehicles and improve upon global best-sellers," says Bob Pyle, president of Dana light vehicle driveline technologies. "We are honored to work with Mercedes-Benz on the new X-Class pickup truck and Sprinter van, which have been recognized in the industry for connectivity, safety and design."