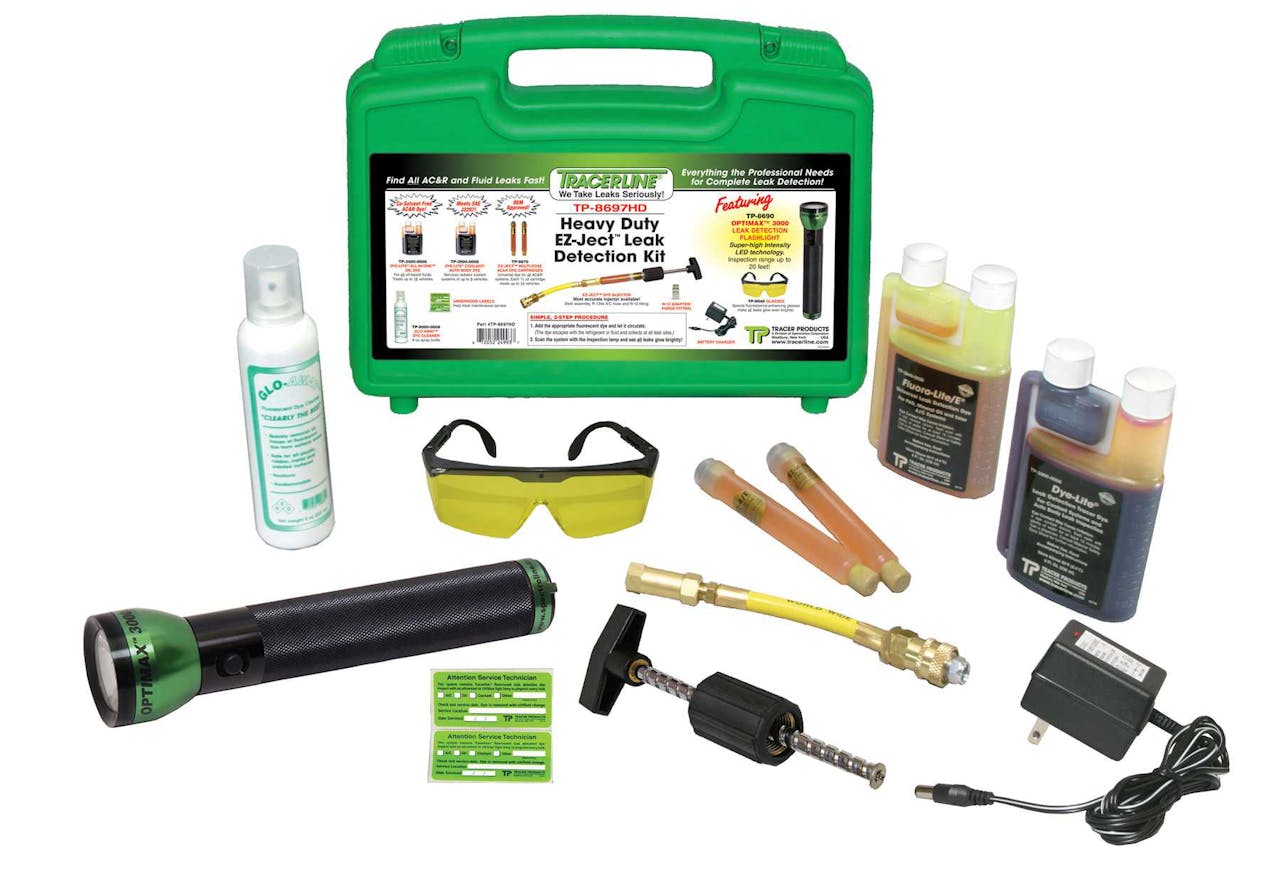 Tracer Products has introduced an air conditioning and fluid leak detection kit.
The TP-8697HD kit features the OPTIMAX 3000 super-high intensity, blue light LED leak detection flashlight. Its power, 15 times that of a normal flashlight, is comparable to super-high intensity 150W lamps and it has an inspection range of up to 20 feet. Powered by a rechargeable NiMH battery, the unit has a 100,000-hour service life.
Also included in the kit are an EZ-Ject A/C dye injector with hose and couplers, two EZ-Ject universal A/C dye cartridges with co-solvent free Fluoro-Lite dye, a bottle of Dye-Lite All-In-One concentrated oil dye, a bottle of Dye-Lite coolant dye and fluorescence-enhancing glasses.