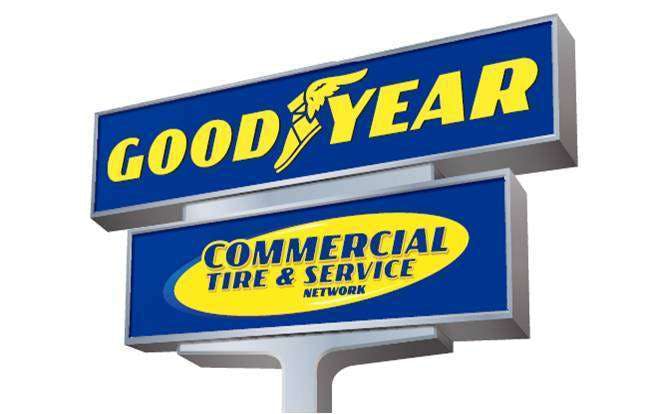 The Goodyear Tire & Rubber Company will expand its Goodyear Commercial Tire & Service Network in the Greensboro, N.C., market.
"North Carolina is home to many commercial trucking fleets, and Greensboro is a very important market for Goodyear," says Phillip Kane, vice president, Goodyear Commercial Tire Systems. "Our Total Package Solution of premium products and technologies, including new truck tires and retreads, best-in-class services designed to help keep trucks up and running, and business solutions will help fleet owners in the Greensboro area make better business decisions and lower their costs."
Goodyear says its Total Package Solution includes:
A full range of commercial truck tires for every application, from long-haul and mixed-service to regional and pick-up and delivery, and more.
Exclusive technologies like Goodyear DuraSeal Technology, which instantly seals nail-hole punctures of up to ¼-in. in diameter in the repairable area of a tire's tread, and Goodyear Fuel Max Technology, which incorporates fuel-saving compounds and advanced design technology to help promote energy efficiency and fuel economy.
A full line of retread products, including Goodyear's spliceless UniCircle Technology, which adheres snugly to a tire's casing to provide enhanced traction and reduce tearing and chunking.
Access to the Goodyear service network in the industry, with more than 2,200 locations from coast to coast, including authorized Goodyear commercial tire dealerships and Goodyear Commercial Tire & Service Centers.
Goodyear-FleetHQ 24/7 Emergency Roadside Service, which boasts a roll-time of just two hours and 11 minutes from the moment a truck driver notifies Goodyear-FleetHQ to the moment his/her truck returns to service.
Tire Trac, another Goodyear-FleetHQ business solution, which allows fleets to monitor tire installations, the performance of individual tires, and other key data – collecting, documenting and presenting information via custom reports.
The Goodyear Smart Fleet program, which provides owner-operators through mid-size fleets with all of the benefits that Goodyear delivers to large, national fleets, including published pricing on new tires, retreads and services.
"Adding a first-rate, quality service provider and Network location in Greensboro will provide fleets that operate in – or pass through – that metropolitan area with access to Goodyear's Total Package Solution, which will help them lower their operating costs," Kane says.