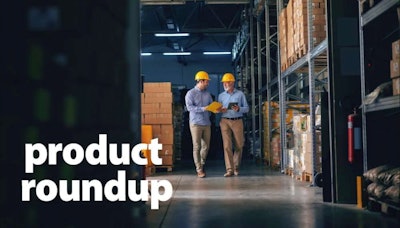 Here's a glimpse at the new products introduced to the trucking industry last week (Aug. 30-Sept. 5, 2021):
AFA Industries has announced the availability of new engine parts and kits for Caterpillar, Cummins, Detroit Diesel and Navistar applications.
Allison Transmission announced the addition of its eGen Power 100S and 130D e-Axles to its fully electric portfolio of propulsion solutions.
Dana expanded its Spicer Electrified e-Powertrain offerings to include single and tandem e-Axles designed for Class 7 and 8 applications.
The Galeo Group announced a new theft prevention and recovery system, consisting of a rugged tracking device and companion mobile application for iOS and Android.
Milwaukee Tool expands its lighting solutions again with the introduction of the M12 Underbody Light. The company also released 49 socket sizes.
Optronics International introduced its new STL02/03 LED low-profile, surface-mount taillight.
Phillips Connect introduced an easy-to-install interior cargo camera that captures the status of the load in real time.
Razor International announced its state-of-the-art electronic, automated landing gear control system is now Bluetooth enabled and Smart Trailer ready.
RevHD's improved Rev Max wheel seal is now available nationwide.