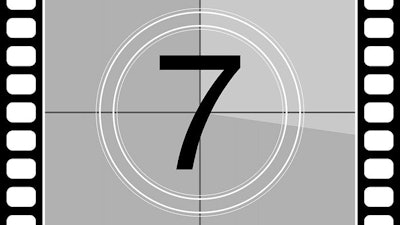 Dana is the third consecutive supplier to make its first ever appearance in the TPS top products countdown.
This year the company earns the seventh position in our annual rundown for its Spicer electrified single and tandem e-axles introduced in September at the ACT Expo. Dana says its Spicer electrified Zero-8 e-Axles complement Dana's established heavy-duty electric-vehicle (EV) e-Propulsion systems, which are currently powering thousands of vehicles around the world.
[RELATED: The top aftermarket products of 2021: No. 8]
The Zero-8 e-Axles leverage Dana's most robust and efficient drive axle technology, the company says, and are precisely engineered for demanding, over-the-road applications for Class 7 and 8 vehicles.
Additionally, the e-Axles are designed to easily integrate into most existing chassis, with 4x2, 6x2, and 6x4 configurations that are compatible with drum or disc brakes.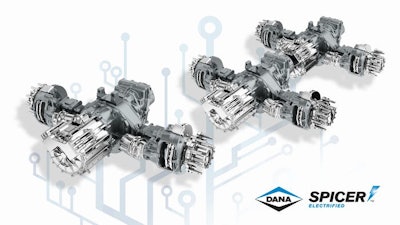 "Dana has leveraged its experience in global heavy-duty e-Powertrain systems to introduce a complementing family of e-Axles that offer maximum efficiency, performance, and reliability," said Ryan Laskey, senior vice president of Commercial Vehicle Drive and Motion Systems for Dana. "These new product platforms utilize our proven, vertically integrated motors and inverters and provide our customer with improved packaging and efficiency for their electric vehicle needs. Our technical team is committed to providing our customers with the best purpose-built, zero-emission solutions."
To read Dana's original release in its entirety, please CLICK HERE.
Please check back tomorrow as the TPS Top 10 countdown continues with product No. 6.