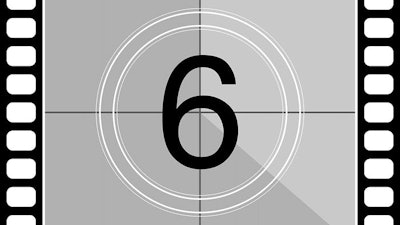 A longtime TPS top products honoree clocks in at No. 6 in this year's countdown.
Snap-on, which held the top spot on our 2018 and 2019 lists and was runner up last year, makes this year's list in sixth place with its master diesel pressure testing sets. Released in May, Snap-on claimed its 1,000 PSI and 5,000 PSI diesel pressure tester sets are designed for use on light- and medium-duty diesel engines.
[RELATED: The top aftermarket products of 2021: No. 7]
Snap-on said both bluetooth-enabled sets are designed to diagnose engine performance issues and store and share results. The 1,000 PSI set includes lift tank fuel pump, engine return flow and flow restriction testing adapters and more. The 5,000 PSI set's tray features compartments and moveable dividers to keep technicians organized on the job while the digital display unit comes in an individual, protective carry case for safe storage.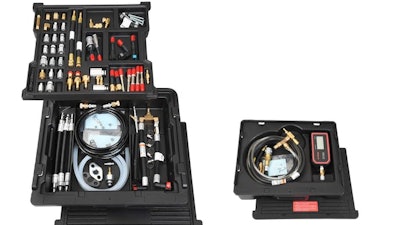 Additionally, Snap-on said techs using the testing sets can store results by customer, vehicle, license plate, date or technicians and can share the information through a shop email, text, social media or include it on the customer invoice.
"If you work on trucks, there should be a spot in your toolbox for this set" said Snap-on Product Manager David Brekke.
To read Snap-on's original release in its entirety, please CLICK HERE.
Please check back Monday as the TPS Top 10 countdown continues with product No. 5.