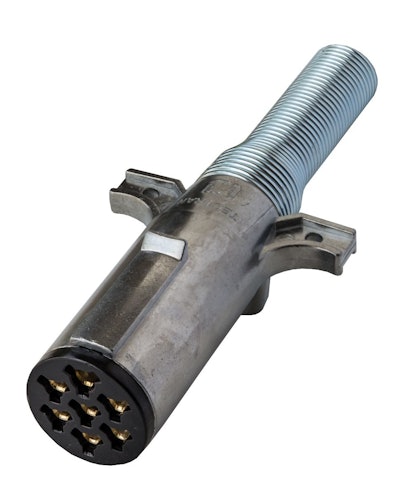 Tectran has released new 7-way plugs and sockets.
The new plugs (part number 670-71SG) are fully interchangeable with other SAE-type and and 7-way connections. Tectran adds the new plugs are made with durable, die cast housings and brass terminal pins for maximum current carrying ability. The one-piece body plugs also meet SAE-560 requirements and are greased to prevent corrosion.
The new sockets feature a pistol grip and I-beam profile handles that provide superior strength and durability, Tectran says. The height of the locking lug on a the upper side of the housing that better assures retention within the socket, the company says.