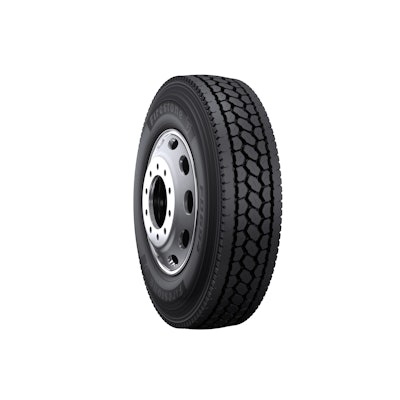 Bridgestone Americas released the Firestone FD694 tire for long-haul and regional trucks.
A deeper tread and new features in the tire promote traction, protect against road hazards, and provide for excellent mileage and even wear, the company says.
"With the FD694, we set out to build a tire that offers more of everything for fleets of any size," says Chris Tavares, executive director of commercial marketing for Bridgestone Americas. "The FD694 is designed to work harder to deliver more wear resistance, more durability and more traction in all conditions, all with the trusted Firestone brand."
[RELATED: Firestone Industrial Products debuts more unified brand identity]
When paired with Bandag retreads, Bridgestone says, the Firestone FD694 helps to reduce operating costs and environmental impacts, maximizing fleet uptime and sustainability. It can also be supported by IntelliTire, Bridgestone Fleet Care's tire monitoring service, which provides real-time tire pressure monitoring, temperature and speed to detect and avoid tire issues.
The FD694 is available in a 295/75R22.5 and will soon be available in an 11R22.5, 11R24.5 and 285/75R24.5.