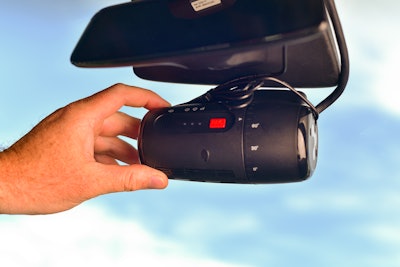 Global Cloud Fleet released its latest dashcam, the AI-powered VS900, which supports up to five cameras that monitor both the driver and the road.
"We developed the VS900 with even more advanced AI and machine learning than before -- promoting safe driving practices and protecting the roads for everyone," says Diego Tebaldi, COO at Global Cloud Fleet. "We are proud that the VS900 not only reduces the risk of collisions, but also helps companies defend themselves from false allegations should an accident occur. Through its intelligent monitoring and proactive feedback system, the VS900 can save fleet companies significant costs on insurance premiums, as well as maintenance and fuel consumption."
The VS900 records road conditions and drivers whenever the vehicle is in use, leveraging AI to determine which events to report. Fleet managers can retrieve stored video footage to investigate incidents, resolve disputes and improve driver behavior. The camera can also give an in-cabin alarm if the AI detects high-risk behavior such as falling asleep, harsh braking or acceleration or more. It also alerts drivers to hazardous weather and road conditions so that drivers can make adjustments.
Five-channel support means the VS900 has cabin- and road-facing cameras as well as left- and right-side cameras and a rear camera. Fleet managers will be able to access a live video stream and driver report cards to give insights to driver performance.