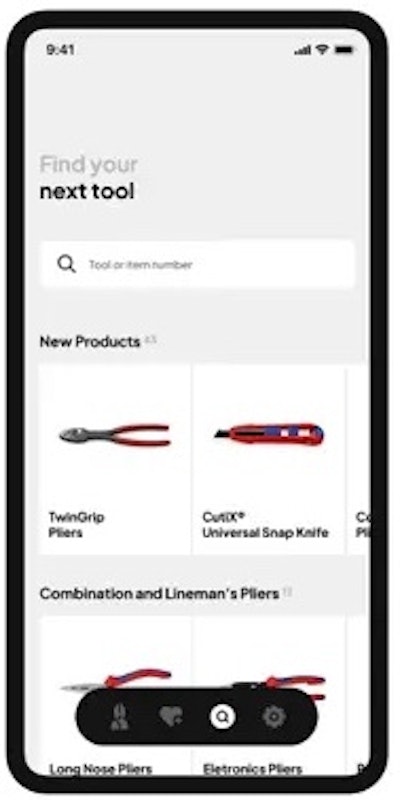 KNIPEX released a new app for Android and iOS.
The app allows you to search KNIPEX's assortment of more than 1,300 tools and tool parts from your phone. It also includes a product finder for crimping pliers and pipe cutters, an AR function to visualize its tools on your workbench.
Users can save tools to a wishlist and North American users will have a Where to Buy feature to find online and in-store retailers carrying the KNIPEX line. The app is available in English, German and French with more languages in development.