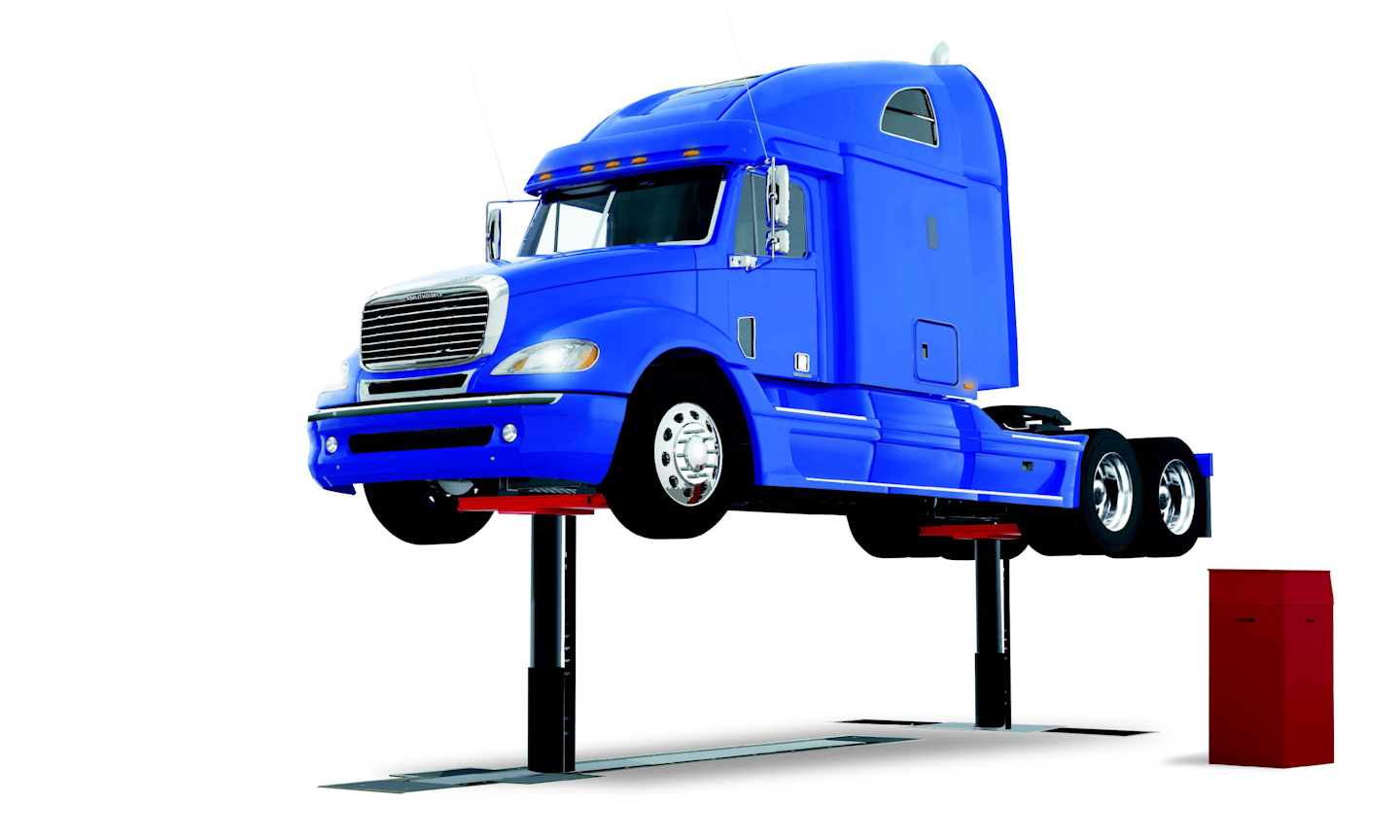 Stertil-Koni has announced the introduction of Diamond Lift, a high-pressure telescopic piston lift.
According to Stertil-Koni, Diamond Lift is designed to set standards in precision heavy-duty lifting performance, durability, ease of use and environmental containment.
Diamond Lift will be available in either a two- or three-piston configuration with a total lifting capacity of 64,000 lbs. and 96,000 lbs. Stertil-Koni says the design of the Diamond Lift's telescopic pistons protects all the critical seals from potential damage by debris.Diamond Lift is certified to ANSI/ALI ALCTV current edition by ETL/Intertek.
The Diamond Lift also features a mechanical locking system that utilizes a nitro-carburized locking rod to provide resistance to corrosion and wear, Stertil-Koni says. The lift also is said to be one of the few piston-style in-ground lifts designed to allow the lift to be lowered into a mechanically locked situation without placing undesired pressures on the piston seals. The gravity engaged locking assembly is easy to service, Stertil-Koni says, and can be accessed from floor level.
"The Diamond Lift represents the absolute state-of-the-art in American-manufactured, in-ground heavy-duty lift technology," says Dr. Jean DellAmore, Stertil-Koni USA president. "Initial industry reaction clearly shows that it will set new standards in performance, durability and environmental friendliness."