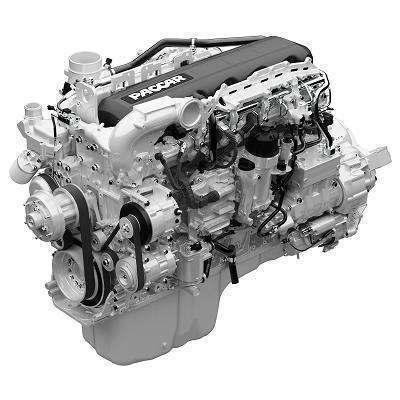 Kenworth has added three Paccar engines to its options for 2013 models.
The company says Paccar MX-13, Paccar PX-9 and Paccar PX-7 all are available for truck orders placed through Kenworth dealers in the U.S. and Canada for delivery in 2013.
"The new engine line-up further strengthens Kenworth's vertical integration," says Judy McTigue, Kenworth director of marketing planning and research. "Paccar's latest engine technology provides efficient and productive performance for customers in a wide range of truck applications."
The Paccar MX-13, PX-9 and PX-7 replace the Paccar MX, PX-8 and PX-6, respectively.
Kenworth says the 12.9-liter Paccar MX-13 engine is designed to meet the demands of heavy-duty truck applications. The engine is available for Kenworth Class 8 models, including the Kenworth T660, T680, T700, T800 and W900.
"The new Paccar MX-13 engine offers a wide range of horsepower and torque ratings to meet customer power requirements. This engine opens the Kenworth door to additional customers in vocational applications, including logging, dumps and hauling applications over 100,000 lbs.," says McTigue.
Kenworth says the 8.9-liter Paccar PX-9 engine is available for medium- and heavy-duty trucks, including the Kenworth T270, T370, T440, T470 and W900S. The 6.7-liter Paccar PX-7 engine is available for Kenworth's medium-duty conventional and cabover line-up, the company says.