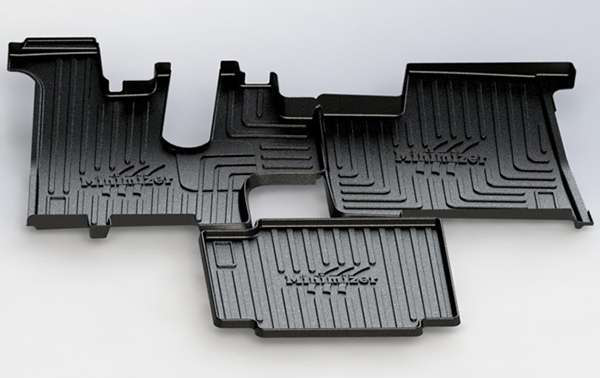 Minimizer has announced plans to unveil a custom-fitted floor mat line at the Mid-America Trucking Show in Louisville, Ky. in March.
"We know there is market demand for floor mats that fit your rig perfectly and deliver the Minimizer brand promise of never stress cracking, being guaranteed for life, and being designed and manufactured in the USA," says Craig Kruckeberg, Chief Visionary Officer of Minimizer.
The floor mats will be made from durable thermoplastic by Minimizer's new Stratasys Prototyping Manufacturing Machine, and can be manufactured quickly in an array of colors with custom logos and branding per customer specs.
"We want to continue to create innovation in our industry," continued Kruckeberg. "Our new floor mats, made Minimizer tough, are a perfect heavy-duty aftermarket accessory adding value to any truck."
All are invited to stop by the new Minimizer Innovation & Training Trailer at MATS March 21-23 for the unveiling.