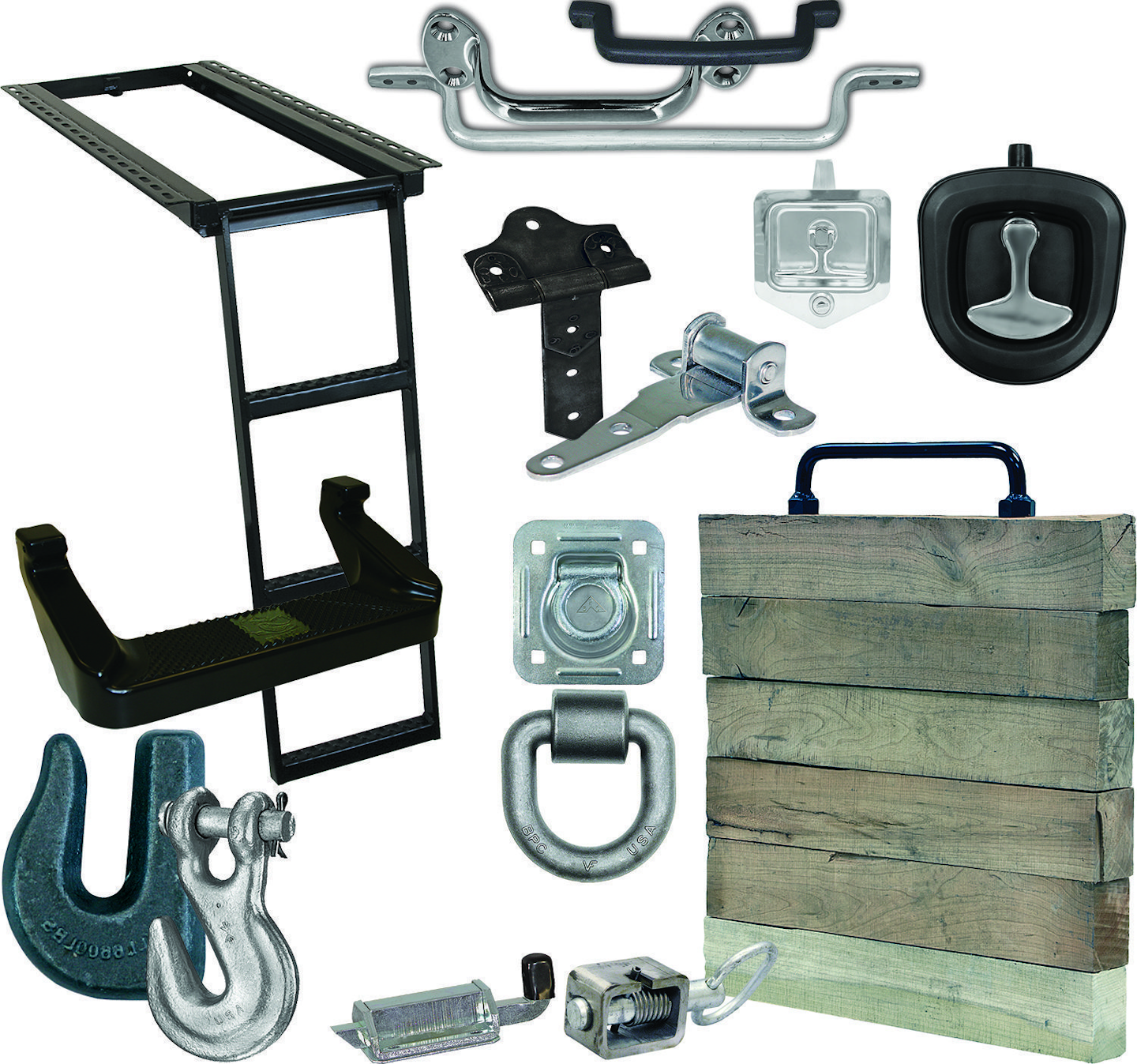 Buyers Products now offers a complete line of truck and trailer hardware necessary to build or up-fit work trucks and utility trailers.
"Buyers Products offers the hardware staples for work trucks, trailers and mobile equipment," says Brian Smith, marketing manager at Buyers Products. "We are a single source for the hardware and components necessary to build truck and trailers bodies, as well as add safety, accessibility and ease-of-operation."
Buyers Products says truck and trailer hardware available include:
Protective hardware: Guards, screens, bars and other accessories that protect against damage to the vehicle
Hitch and towing hardware: Pins, hooks, stake body equipment and other hardware for use on vehicles that tow or haul
Securing hardware: Handles, latches, rings, catches, clamps and holders for uses ranging from locks to load-securing hardware
Ramp plates and tailgate assists
Miscellaneous: Hinges, U-bolts, springs, door props and a variety of other hardware.