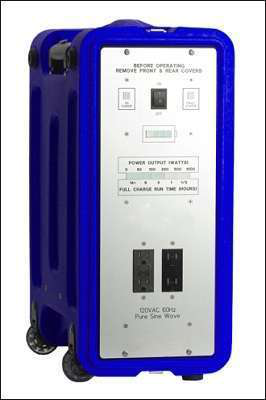 Larson Electronics releases a power distribution system designed to provide a source of portable 120 VAC power for locations where standard power sources are unavailable or impractical.
The BPLI-2K-120 Portable Power Supply is a rechargeable and portable power supply and distribution system that is ideal for powering lighting, cameras, computers and many other devices, and can provide up to 24 hours of power on a single charge without the noise and fumes of standard fuel powered generators, the company says.
"The BPLI-2K-120 lithium ion battery driven power supply harnesses the lightweight durability of the latest technology for commercial and industrial applications," says Rob Bresnahan, president at Larson Electronics.
Larson says the portable power supply provides operators with a reliable and highly convenient source of 120 VAC power anywhere it is needed, regardless of the location. Designed for reliability and long run times, Larson says this portable power supply features a 1,200 watt hour lithium ion battery for long life and steady output and a wheeled housing with telescoping handle for easy transport.
This power supply also is rated for 2,000 watts continuous use and 4,000 watt peak output and can provide power for up to 24+ hours depending upon the load the unit is place under, the company says. The onboard lithium ion battery is rated for 2,000 charge cycles at an average 75 percent depth discharge, meaning the unit will provide thousands of charge and discharge cycles before the battery loses peak effectiveness.