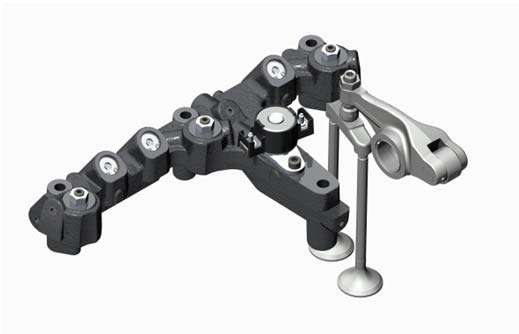 Jacobs Vehicle Systems announces it has launched an engine brake for the new Volvo 7.7L engine.
The Engine Brake by Jacobs was the result of a three-year collaboration between Jacobs and Volvo engineers to provide an integrated engine brake solution that exceeds the retarding needs of the medium-duty truck market, the company says. Medium-duty trucks are now requiring increased retarding due to frequent stops and higher weight-to-wheel brake friction area ratios, which Jacobs says increases the heat loading and wear in traditional foundation brakes.
The Jacobs engine brake will be offered as optional equipment and will be available in Europe beginning in early 2013. The engine, with the Jacobs engine brake, will then be offered on a global basis in future vehicle offerings, the company says.