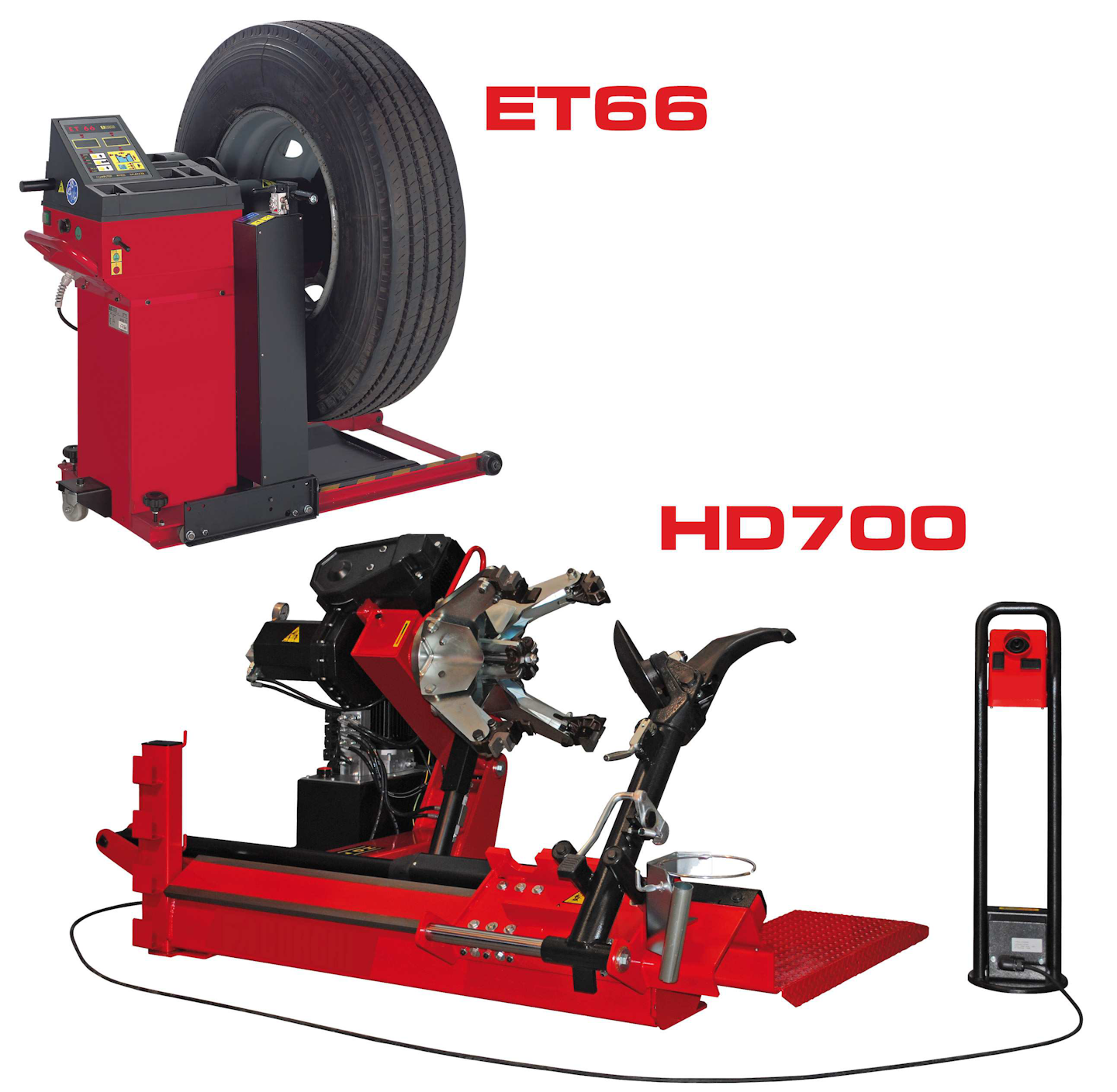 Bee Line announces a new partnership with Corghi USA Inc., an international leader in wheel service equipment, to provide a new tire changer and wheel balancer.
The HD700 Tire Changer and ET66 Wheel Balancer are built with the industry-leading heavy-duty computerized wheel alignment and frame correction equipment, the company says.
The ET66 is a user-friendly tire balancer capable of handling a max tire weight of 440 lbs. Bee Line says the model utilizes an integrated lift, making the technician's job effortless with less opportunity for physical injury. The balancer's energy-saving, slower speed of 75 rpm reduces the risks associated with rotating parts, and Bee Line says its spin time of just 17 seconds gets the job done in a flash. The ET66 also moves easily on casters when floor space is at a premium.
The HD700 Electrohydraulic Tire Changer is the ideal machine for the professional who services trucks, buses or industrial vehicles, the company says. The simple yet versatile design includes a ramp on the carriage with left-right movement, allowing technicians to easily maneuver and accurately place heavy truck tires onto the jaws. Bee Line says tubeless or inner tube-type tires, as well as skid steer tires, can be slid on or off the rim quickly and effortlessly, thus increasing shop productivity and profits. The HD700 was designed to accommodate rim sizes from 14 in. to 26 in.
For more information, visit www.beeline-co.com.