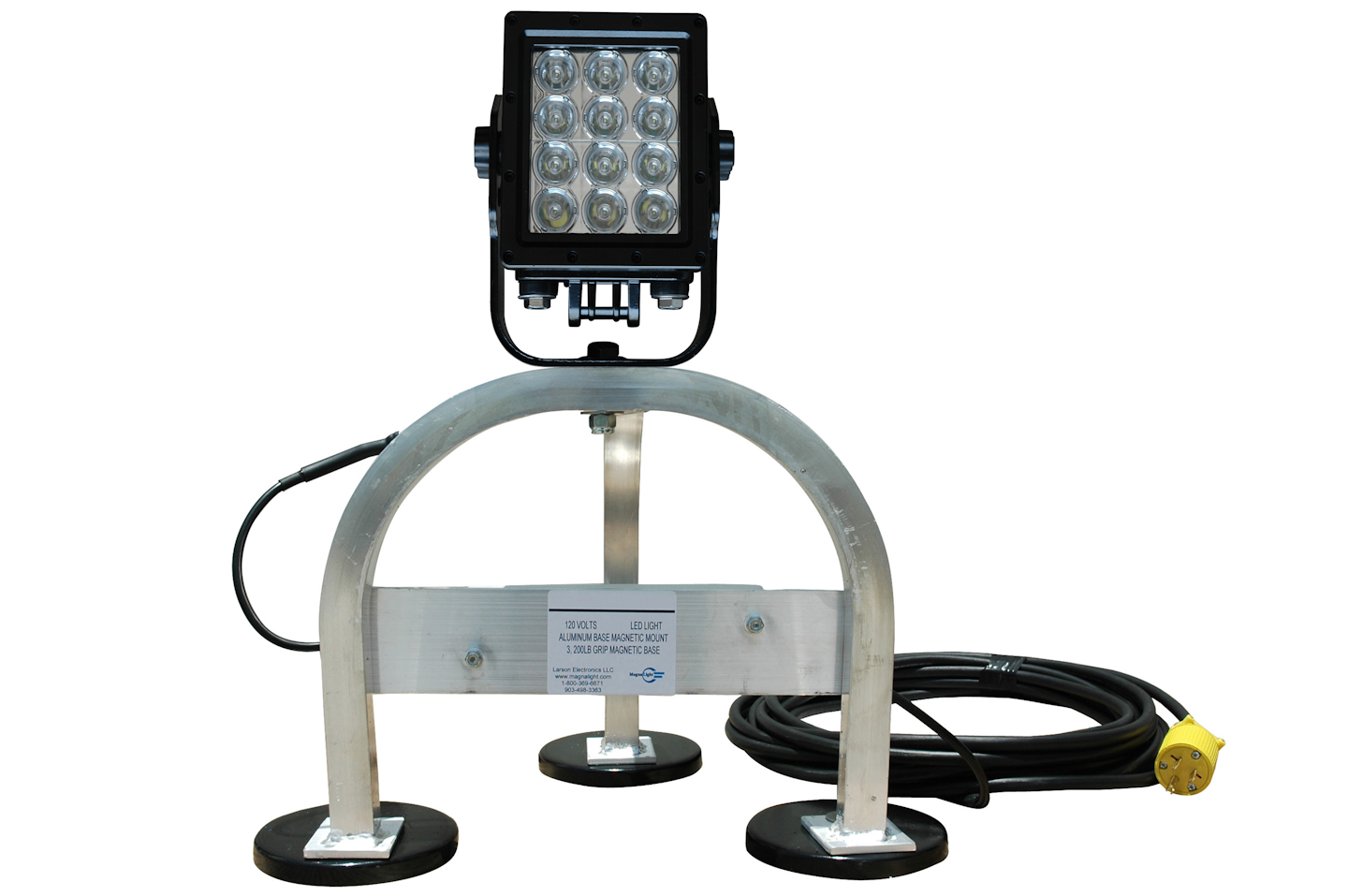 Larson Electronics has announces the release of a LED work flood light that provides a versatile and powerful source of illumination that can be mounted to any metallic surface that will accept a magnet.
The WAL-M-LED60-120 LED work light features a three-leg pedestal base constructed from aluminum, magnetic mounting and a high-output LED lamp, making it ideal for operators who need a versatile lighting system that can be mounted almost anywhere, the company says.
"The WAL-M-LED60 LED-120 work light is constructed with a three-leg aluminum magnetic mount consisting of 600lb gripping force, making it portable and easily set up on any ferrous metallic surface,"  says Rob Bresnahan of Larson Electronics. "The three-leg design of this unit adds increased stability to an already rugged work light. The LED light head can be adjusted horizontally and vertically to illuminate the work space with a bright white flood beam, making this LED work light an ideal choice for both shop illumination and portable lighting."
The WAL-M-LED60-120 LED work light produces 5,556 lumens of brilliant light output from a single LED lamp This magnetic mount LED work light is versatile and can be used as a simple pedestal light, or can be securely attached to metal ceilings, walls, vehicles or equipment using its 600 lbs. of magnetic grip, Larson says.