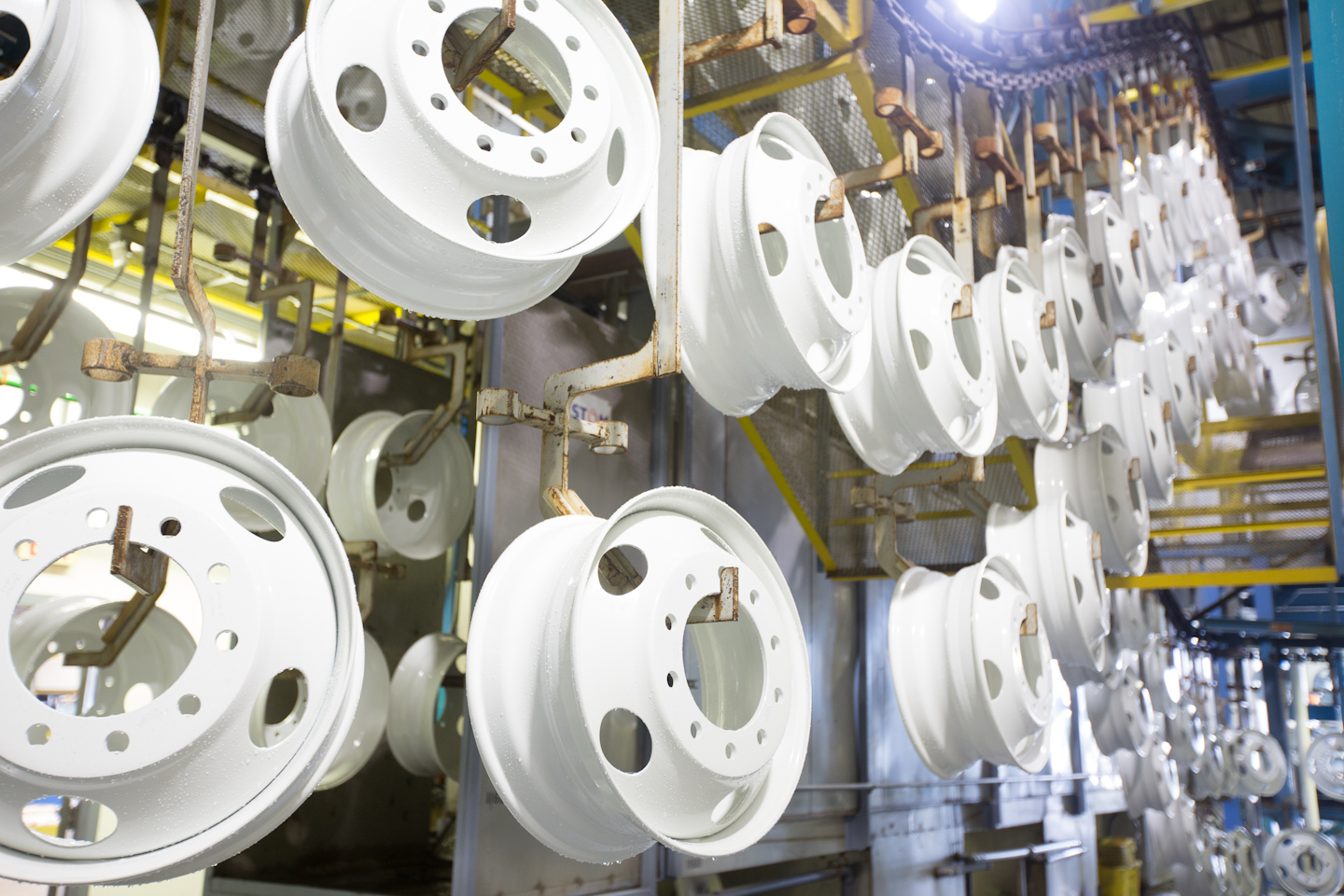 Accuride Corporation will invest $5.8 million to expand the powder coating capacity at its Henderson, Ky. production facility with the installation of a new state-of-the-art coating line.
According to Accuride, the technology upgrade will stabilize the current employment level at the plant with expectations to add 30 jobs over the next few years.
"Accuride has been a part of the Commonwealth for nearly four decades, and that commitment and tradition is even stronger now, thanks to this expansion," says Kentucky Gov. Steve Beshear. "The company's dedication to Henderson is evident in the plans for 30 new jobs over the next few years, as well as a $5.8 million investment in advanced equipment to upgrade its coating technology at the plant."
Accuride's Henderson facility was established in 1974 as part of what was then Firestone Steel Products, the forerunner of Accuride Corporation. The plant employs about 160 associates and operates its 364,000-sq. ft. manufacturing center on 118 acres in Henderson. Accuride says plans to upgrade its operations with the installation of a new, advanced-technology coating line, which will expand its already significant powder coating capacity.
"Our commitment to install an advanced-technology coating line at our Henderson plant will strengthen our ability to supply industry-leading steel wheel products to the North American commercial vehicle market," says Rick Dauch, Accuride president and CEO. "Henderson's range of steel wheels provides customers with several options to reduce vehicle weight, boost fuel economy, fight corrosion and achieve long-life performance. Thanks to its new paint line, Henderson will stand alone in the industry in its ability to formulate customized coating solutions and deliver them via its advanced new coatings process."
To encourage the investment and job growth in Henderson, Accuride says the Kentucky Economic Development Finance Authority preliminarily approved the company for tax incentives up to $600,000 through the Kentucky Business Investment program. The performance-based incentive allows a company to keep a portion of its investment over the term of the agreement through corporate income tax credits and wage assessments by meeting job and investment targets.
"Accuride's plan to expand its operations in Henderson and increase employment levels in the future, is very good news," says Sen. Dorsey Ridley, of Henderson. "The company's $5.8 million investment will allow our community to keep reaping the rewards of good jobs at Accuride and the local companies supporting the project, as well as continue to stimulate the economic growth and development of our area. I am proud to have Accuride here in Henderson, and am pleased with their continued success. I applaud Gov. Beshear for taking the lead in supporting the expansion of our good corporate friend."
The Henderson facility also is home to Accuride's wheel research and development center, as well as the company's wheel product development and testing facilities.