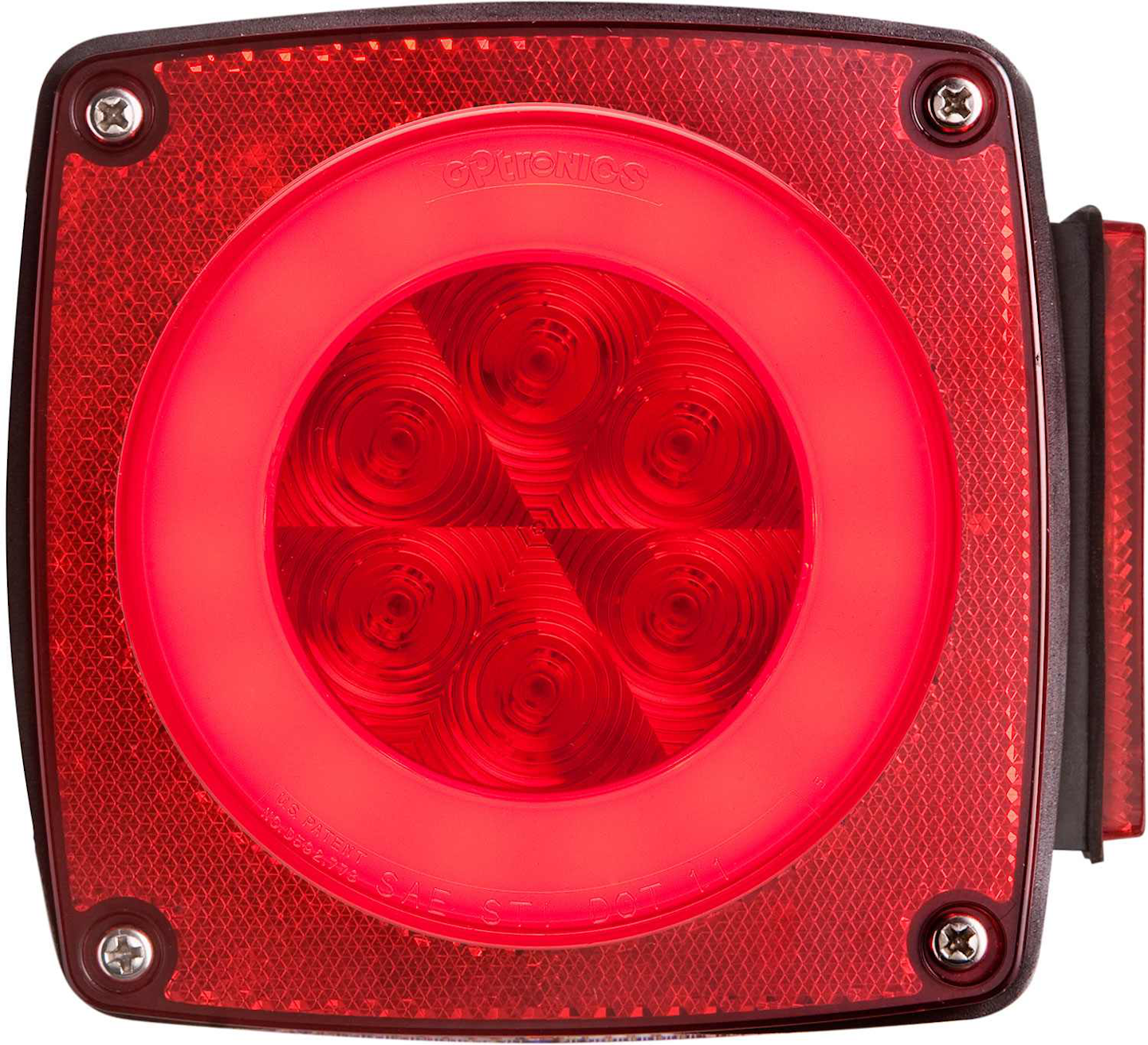 Optronics International says it will soon begin shipping 14 new GloLight-equipped LED lamps for all light- and medium-duty trailer applications.
The company says its FMVSS 108 compliant lamps combine light diffusing material that gives them a distinctive, smooth, brightly glowing appearance on one portion of the lens, contrasting with dual-function LEDs with traditional bright spots of illumination on another.
"The uniqueness of the new GloLight lamps puts them in a class of their own, and one that will drive foot traffic, retail sales and higher margins," Brett Johnson, president and CEO of Optronics International, said.
"These new GloLight lamps provide us with a simple, yet noticeable way to visually differentiate our products from our competition, and that brings value to us, our dealers and the end-user," Michael Terry, president of Cimarron Trailers, Inc., said. "These lamps have really grabbed our attention, and we believe that they're going to do the same thing throughout the industry."
The 14 new trailer lamps are the beginning of 35 new GloLight products that Optronics says it currently has slated for introduction within the next six months.
The new 12-Volt lamps come with a lifetime warranty, and lenses and housings are made of polycarbonate material that is sonically welded and waterproof.
The 14 new GloLight lamps for light- and medium-duty trailers include mini marker/clearance lamp models MCL190AB (amber) and MCL190RB (red); 2-inch round marker/clearance lamp models MCL155AB (amber) and MCL155RB (red); 2.5-inch round marker/clearance lamp models MCL157AB (amber) and MCL157RB (red); 6-inch oval red stop/turn/tail lamp model STL178RB, designed for surface mount with integrated flange; 17-inch streamline red stop/turn/tail lamp model STL179RB; Universal style combination tail lamp models STL108RB (passenger side) and STL109RB (driver side, with license lamp); Low-profile combination tail lamp models STL116RB (passenger side) and STL117RB (driver side, with license lamp), designed for marine trailers; TLL190RK retail "Try Me" set of two universal-style combination tail lamps with mounting hardware; TLL112RK retail "Try Me" set of two 6-inch oval stop/turn/tail lamps with grommets and plugs