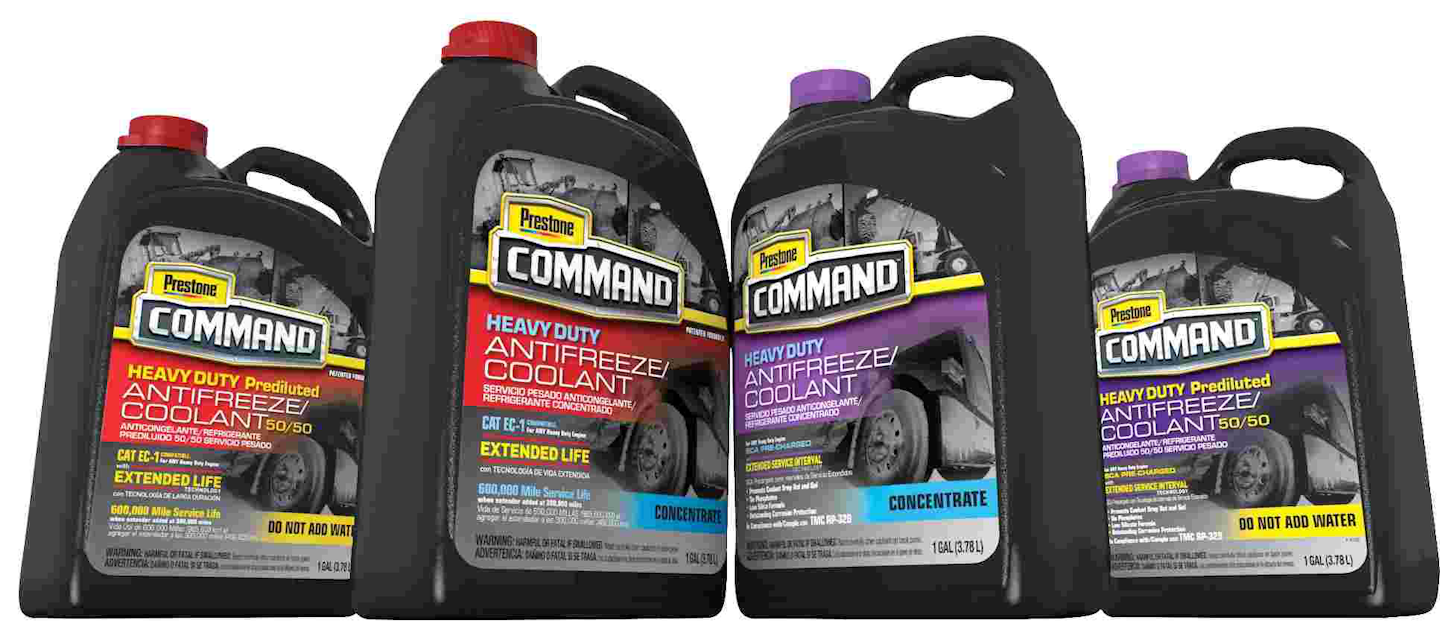 Prestone Command is going back to where it all began.
Launched at Heavy Duty Aftermarket Week (HDAW) last year, Command will return next month for the 2014 installment as an exhibitor.
"After launching the Prestone Command brand at last year's HDAW event, we are eager to be returning with so many new customers and exciting line extensions that fill out our family of products," says Mike Henning, Prestone Marketing Manager, Heavy Duty.
Greg Noethlich, President of Prestone Products Corporation, says the heavy duty market has embraced the Prestone Command line of heavy-duty coolants.
"We have significant momentum heading in to 2014," he adds. "Prestone is fully committed to research and product development to meet the needs of this important segment, and we anticipate positive reaction when we share our new products at HDAW."
Prestone Command received the 2013 Frost & Sullivan award for New Product Innovation in the Heavy Duty Vehicle Chemical Aftermarket.