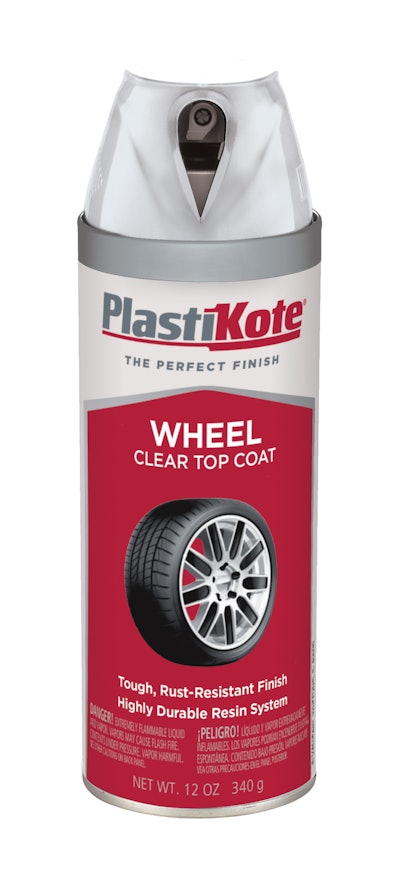 PlastiKote has introduced a new clear wheel top coat paint that is formulated to use over regular PlastiKote wheel paint.
"Keeping a vehicle's wheels looking like new can be a challenge," says Shelley Potaniec, product manager, aerosols for Valspar. "Our new Clear Wheel Paint Coat is an exciting addition to the PlastiKote family of wheel paint products. It can be used over any of our existing colors or alone for added protection. It is easy to apply, dries fast and extends the color durability of the wheel paint."
PlastiKote says the top coat provides extra protection to extend the color durability and life of the paint, and can be used alone or as to provide an added shield to vehicle surfaces painted with any of the four available PlastiKote Wheel Paint colors: steel (618), semi-gloss black (620), silver argent (621) and charcoal gray metallic (626).
PlastiKote Wheel Paint features a durable resin system, and coupled with PlastiKote Clear Wheel Paint Top Coat, provides users with "The Perfect Finish" on wheels, grilles and auto trim as well as motorcycles and bicycles, the company says.