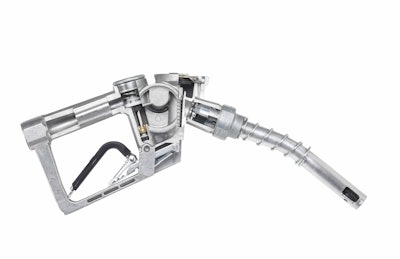 Husky Corporation says its fuel nozzle valves for dispensing ethanol blended gasolines, diesel, and bio-diesel fuels meet enhanced Underwriters Laboratories (UL) safety standards that take effect April 30, 2015.
The stringent new standards have been in the works for many years, primarily to ensure fuel nozzle valves can safely dispense enhanced ethanol and bio-diesel blended fuels, Husky says.
The following Husky nozzle products were recently listed under UL 2586, the standard that now covers Flammable Liquid Hose Nozzle Valves.
"Husky is dedicated to continuously improving our fuel dispensing products. We are pleased these nozzle valve products passed the required test procedures to earn listing under the rigorous standards of UL 2586", says Brad Baker, executive vice president at Husky. "UL has been out in front of this issue and we fully support all efforts to enhance fuel dispensing safety standards."