Michelin has launched a new SmartWay-verified wide-base single trailer tire for regional operations.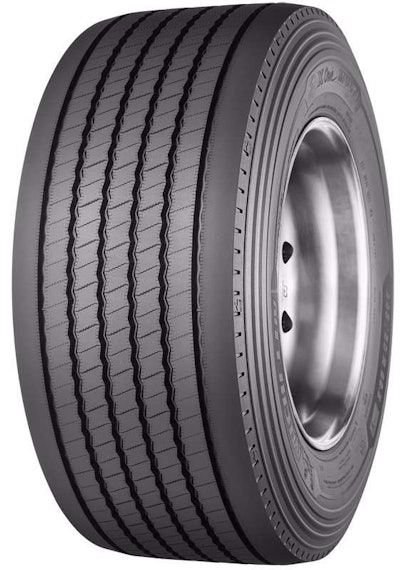 The 455/55R22.5 Michelin X One Multi Energy T delivers a significant reduction in irregular wear and outstanding fuel economy, all while allowing fleets to carry more than 700 pounds of additional freight versus dual applications, the company says.
The Michelin X One Multi Energy T Pre-Mold retread is also now available in two sizes, 375/425 and 385/435. The trailer retread is SmartWay-verified and features a 7 percent reduction in rolling resistance. In addition to microsipes and a solid shoulder to fight irregular wear, the retread has 15/32nds tread depth.
The new Michelin X One Multi Energy T offering replaces the existing Michelin X One XTE products.