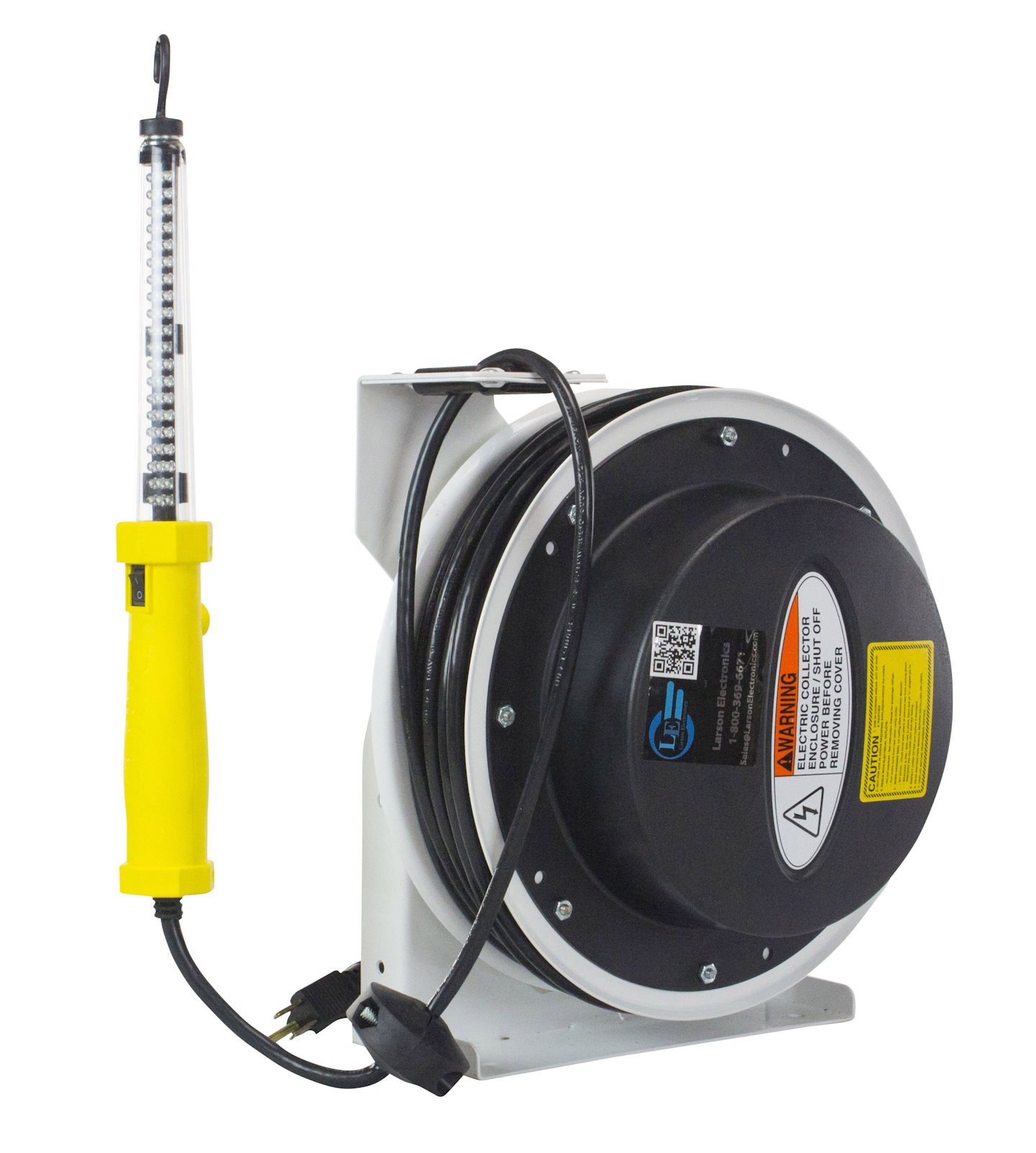 Larson Electronics has added to its extensive range of industrial grade lighting equipment with the release of a 14 in. LED drop light equipped with a general area cord reel fitted with 50 ft. of cord.
"This new light offers 360-degree visibility with versatile mounting options and gives operators an easy to manage light source for general work use," says Rob Bresnahan with Larson Electronics. "Featuring LED technology, this light is practically indestructible and provides a longer operational lamp life compared to traditional work lights."
According to the company, the new drop light offers longer lamp life, cooler operation, higher durability, and better light quality than incandescent drop lights. Constructed to be completely weatherproof and impact resistant, this LED drop light sacrifices no light output or quality to obtain these features. Larson says the task light features sixty LEDs arranged in rows to produce a 120 lumen floodlight pattern. An embedded rocker switch located in the handle of the task light provides easy on/off operation.
The body of this drop light features two magnets, one at the tip of the light and the other located in the middle of the light. This unique mounting capability allows the operator to temporarily mount the light anywhere a metallic surface is accessible, the company says. This unit also features a detachable hook that can be attached to either magnet, adding to the versatility of this light. Featuring a small, compact design, Larson says this hook can be hung overhead anywhere feasible.
The company adds that the 50 ft. retractable cord reel provides cable management to reduce the risk of tripping over excessive cable lying in the work place. The cord reel is designed for a lift/drag of up to 50 ft. of 18/2 SVT cable and has an additional 2 ft. for safety wrap and hook up. The slip ring enclosure is built to NEMA standards and has two conductors. It is UL listed, and is constructed of durable steel, has a white powder coat finish, and includes a ball stop and ratchet mechanism with a lockout feature, the company says.