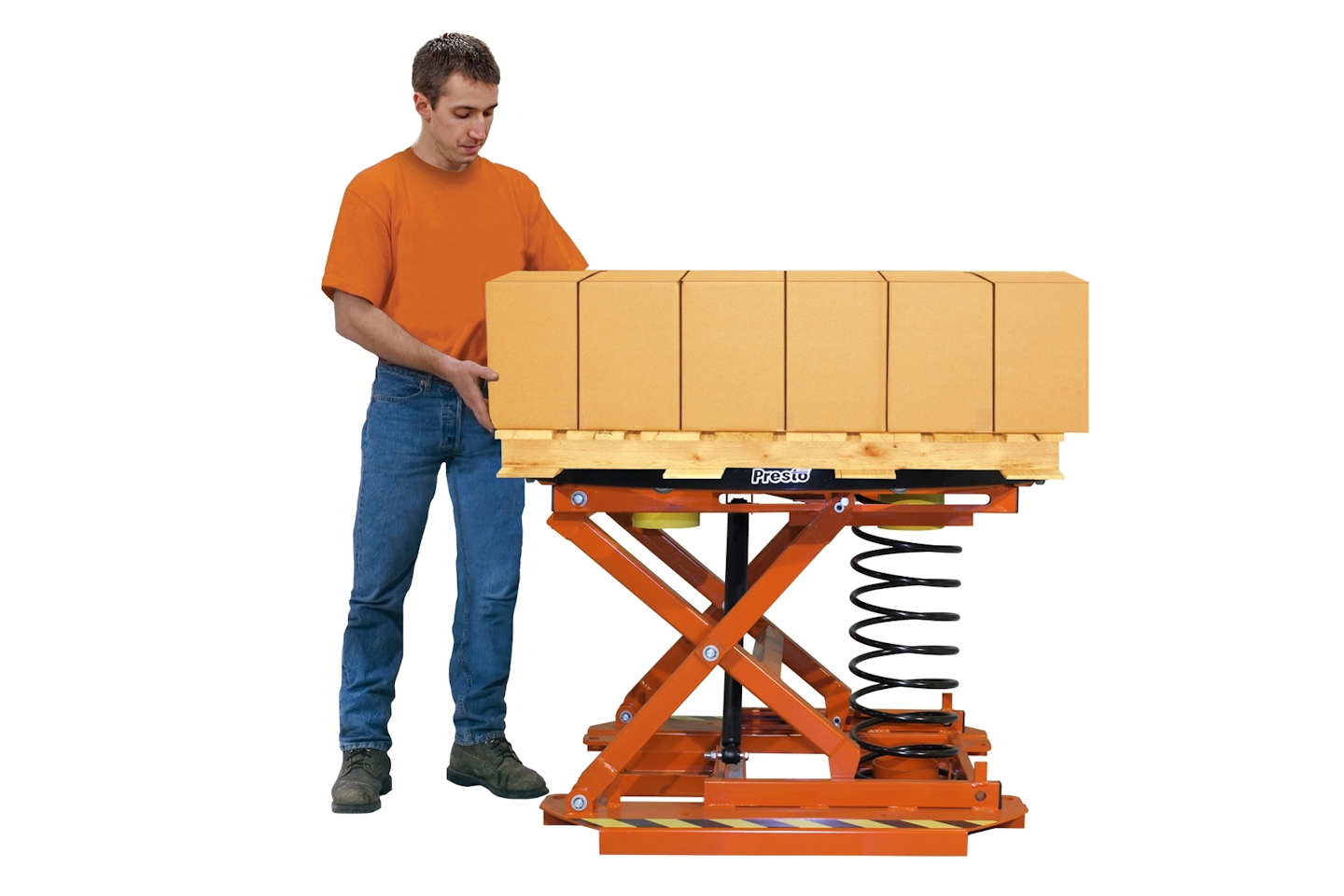 Presto Lifts says its P3 All-Around Spring Level Loader improves the efficiency of pallet loading and unloading operation in a warehouse.
Presto Lifts says a system of heavy-duty springs automatically lower or raise a pallet as weight is added or removed. By doing so, the P3 Spring Level Loader maintains the top layer of boxes at an easy to access position. A turntable ring on top of the unit allows the user to rotate the load so he or she can remain in the same position throughout the loading or unloading process eliminating the need to walk around the pallet, the company says.
A compact base design also allows workers unobstructed access to loads. All of the P3 Spring components fit within the diameter of the turntable ring, so the worker can stand up close to the unit at any position around the ring, the company says.
The economical unit requires no power and is virtually maintenance-free, Presto Lifts says, and fork pockets at the base allow for easy relocation. A variety of options including disc covers, solid tops, bellows guards, casters and special finishes also are available.
The P3 Spring can accommodate loads from 400 to 4,500 lbs., the company adds.