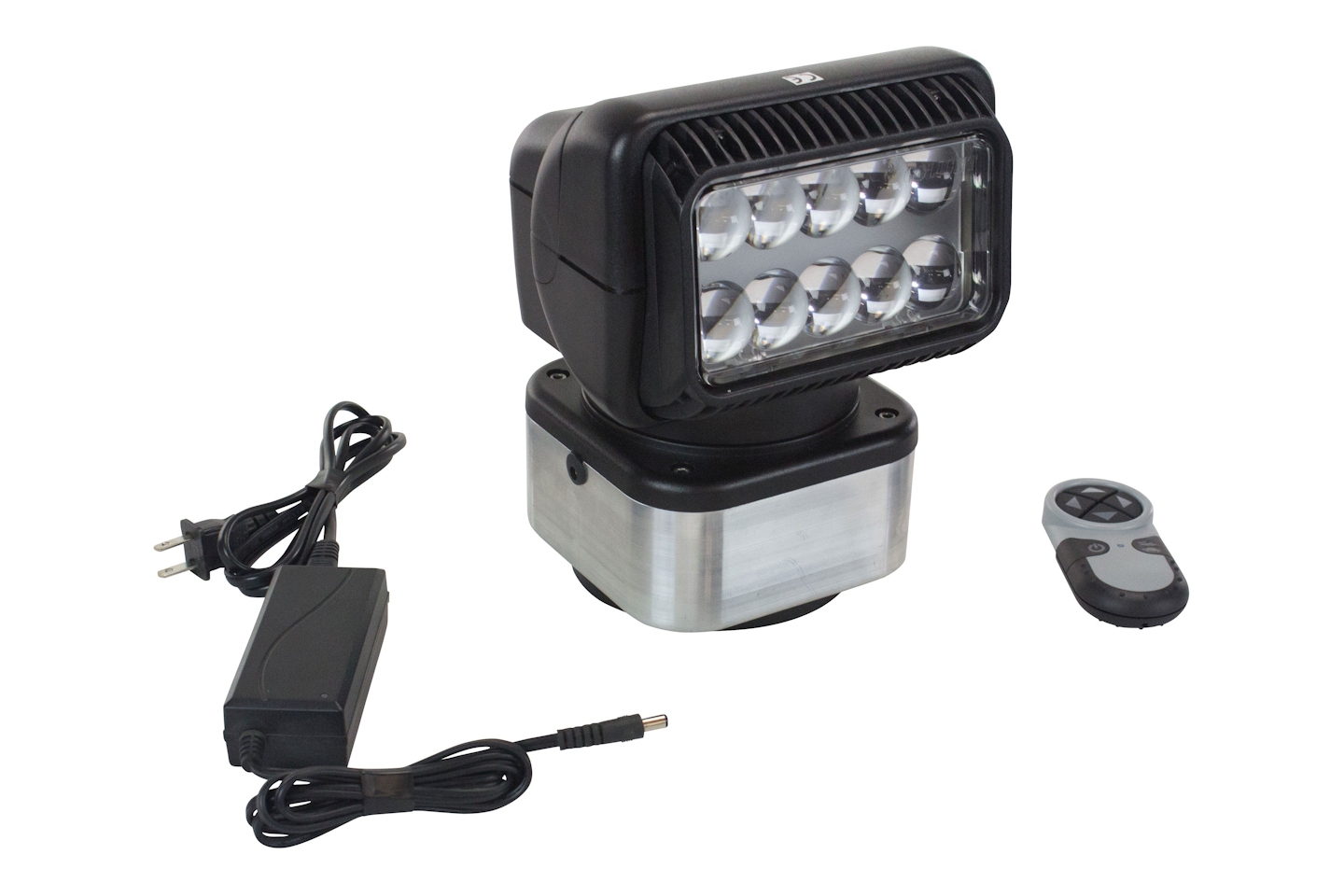 Larson Electronics has released a rechargeable LED remote controlled spotlight equipped with a 200 pound grip magnetic base.
The GL-9051-RCM from Larson Electronics is designed for use in all weather conditions and produces 2,500 lumens of intense light output. Featuring a compact size, remote control operation, and a tough black finish, Larson says this Golight features a 36 watt LED light emitter with an effective working range of 900 ft. long by 70 ft. wide.
The wireless remote control functions include an on/off button and four arrow buttons that control the up, down, left, and right movement of the light. The light will continue movement as long as a button is pressed. Once released, Larson says the light will hold its position until a button is pressed again.
Larson Electronics says the light contains one rechargeable 12 volt DC lithium ion battery with an 8.8 amp hour capacity. It can be recharged from a fully discharged state in only two hours with a 110-240 volt AC power cord. Once fully charged, this unit has a runtime of up to two hours.
"The GL-9051-RCM gives operators a fully wireless unit that operates on a lithium ion battery," says Robert Bresnahan with Larson Electronics. "With this new innovation, operators can freely operate and use this light without having to solely rely on a direct 12 volt power source."