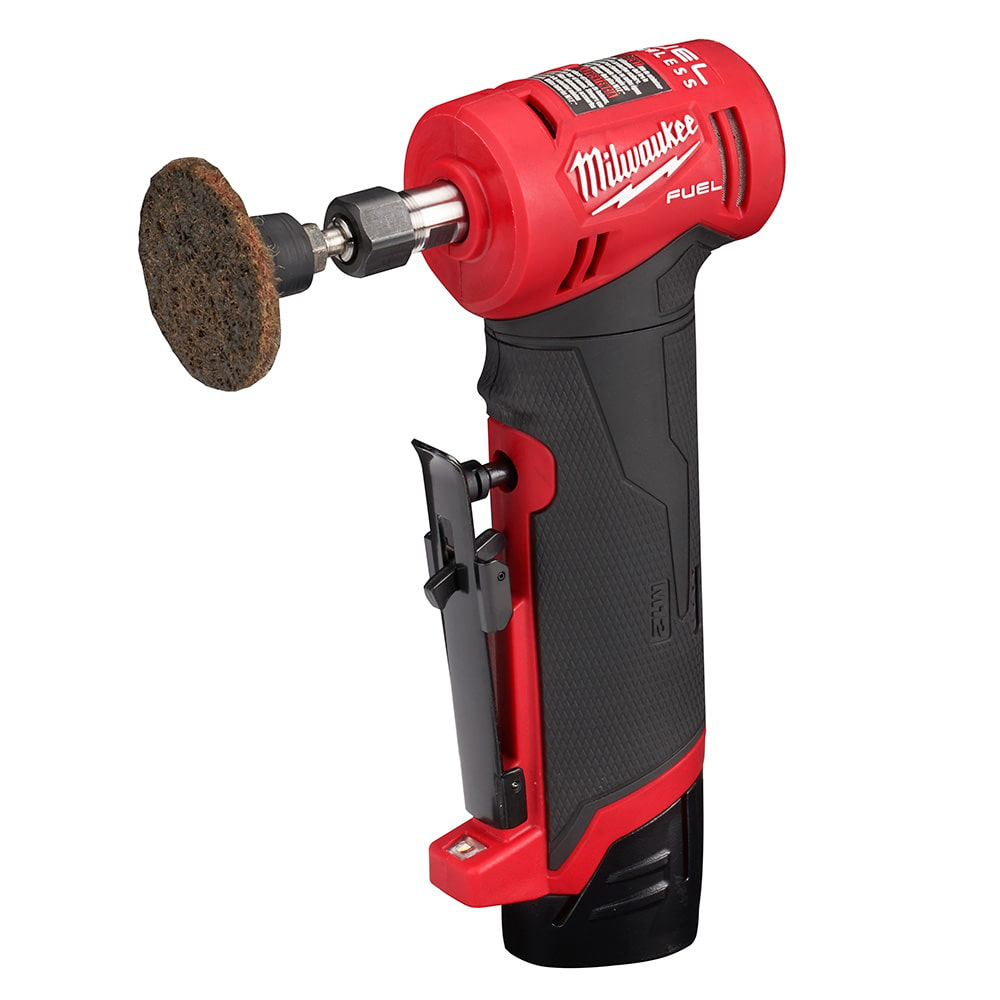 Milwaukee has introduced the M12 FUEL 1/4-in. right-angle die grinder as well as a line of headlamps.
The new cordless die grinder offers up to 0.3 HP performance, four-mode RPM control and the mobility to fit in the tightest spaces, the company says.
As with all M12 FUEL products, it features the PowerState brushless motor, RedLithium battery pack and RedLink Plus intelligence hardware and software to provide users with the ability to remove material faster and with more power than pneumatic tools, Milwaukee says.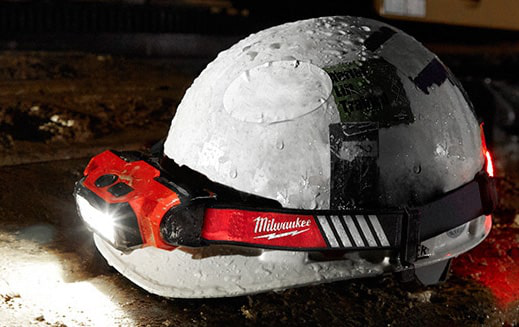 Milwaukee also has launched a line of headlamps — a USB rechargeable Beacon hard hat light, low-profile headlamp and non-rechargeable spot/flood headlamp.
The hard hat light makes wearers visible in all directions by combining hands-free task lighting with a Beacon personal safety light that wraps around the backside of hard hats. The front hard hat light delivers 600 lumens of output with spot and flood beam modes.
The rechargeable low-profile headlamp features a 1-in. light head that delivers wide flood beam coverage and 600 lumens of output. It features a sweat-absorbing microfiber strap for bare head comfort and hard hat clips for a secure connection to all hardhats, the company says.
The spot/flood headlamp gives user spot and flood functionality while maintaining a compact and lightweight design, with 450 lumens of output, a 100-meter spot beam and five different modes. The headlamp is powered by three AAA batteries, Milwaukee says.