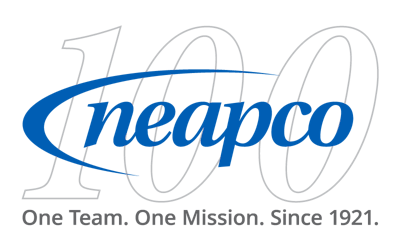 Neapco is celebrating 100 years of manufacturing driveline solutions in the USA. 
Originally known as New England Auto Products Corporation (N.E.A.P.Co), the company has ties stretching back to the democratization of the automobile in the United States. Since then, the company has grown to over 3,200 team members at 11 locations around the world, marking its position of leadership in the global automotive supply industry.
"As the Neapco team reflects on 100 years of innovation, we celebrate our team members, past and current, that have helped blaze the trails to success. Our team members share our values of Partnership, Passion, Agility, Teamwork, Integrity, and Diversity. It is equally fitting to rollout and celebrate multiple, significant product and service innovations," says Ken Hopkins, president and CEO, Neapco. "We are very proud of our heritage, Neapco has been a driving force of innovation throughout the driveline industry, enhancing design and production capabilities, adding new product lines, and expanding into new markets for 10 decades and we are laser-focused on continued growth in the months and years ahead. Our motto: One Team. One Mission. Since 1921, will continue to guide us into the next 100 years."
Today, Neapco designs, manufactures and distributes high quality, cost-effective OEM and aftermarket driveline products for the automotive, light truck, heavy truck, off-road, enthusiast, off-highway, agriculture, performance and industrial markets.
The company has earned industry accolades for a culture of innovation, advanced process and production technologies and a commitment to maintaining the highest standards for quality and consistency. All Neapco products are precision-engineered and manufactured to exacting tolerances in state-of-the-art facilities around the globe to deliver optimal performance that meets the application-specific demands of each vehicle, the company says.
 "Neapco's rich history of excellence, diverse product lines, engineering expertise, and integrated manufacturing capabilities define the company's competitive advantage," says Tim Goode, vice president, sales and marketing. "While we celebrate our century-long automotive legacy this year, it's a wonderful time to honor our past successes, celebrate our rapid growth, and highlight what's new, while continuing our focus on future opportunities."