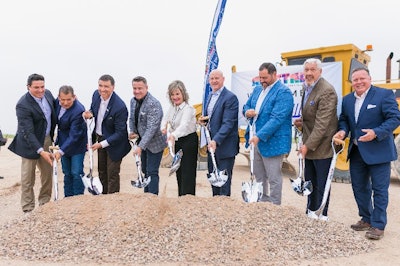 SAF-Holland broke ground on a new plant in Piedras Negras, Mexico, on March 8.
[RELATED: SAF-Holland announces integration of Haldex product lines]
The plant will focus on Holland fifth wheels and other products for the U.S. and Mexico markets. The 158,000-square-foot facility with state-of-the-art robotic welding equipment will open in August. The first phase of the plant will employ 150 people.
"This investment allows us to better meet customer demand, delivering our fifth wheels more quickly to tractor manufacturers, dealers and customers," says President Kent Jones, SAF-Holland Americas. "The additional manufacturing space not only enables us to serve our customers better but provides for future growth."