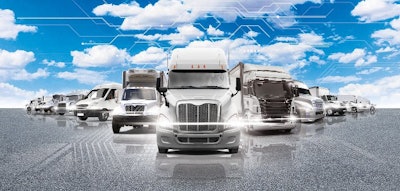 Aperia Technologies has announced the closing of a $45 million growth equity financing led by Lime Rock New Energy.
Aperia says this move will accelerate its product development roadmap, growth into new markets, and new customer delivery models to solidify its position as the industry leader in tire management solutions that reduce operating costs and improve the environmental performance for fleet operators globally.
"Aperia has earned a leadership position in the North American market thanks to great customer partnerships," says Josh Carter, CEO at Aperia Technologies. "We're thrilled to gain an operational- and impact-focused partner in Lime Rock New Energy to scale our reach into new markets and to advance our platform and value proposition to our customers."
Aperia's Halo Tire Management suite combines self-powered tire pressure automation hardware with a machine-learning analytics platform to deliver powerful operational, safety, and sustainability improvements to commercial trucking fleet owners, the company says. The technology improves the fuel economy of traditional diesel vehicles, extends the range of electric vehicles, and can serve broad fleet applications across vehicle classes. With nearly 15 percent of leading heavy-duty fleets in North America specifying its technology on new trucks, Aperia has matured from newcomer to core technology partner of today's most innovative fleets.
[RELATED: Aperia launches Halo Connect for trailers]
"We partnered with Aperia because they offer a compelling value proposition to their customers and deliver a positive impact via multiple pathways," says Blair Barlow, Director with Lime Rock New Energy. "LRNE is excited to support Josh and his team's mission to accelerate the shift toward a more sustainable transportation sector by providing a tangible and immediate reduction in fuel usage and tire waste in the commercial trucking industry."