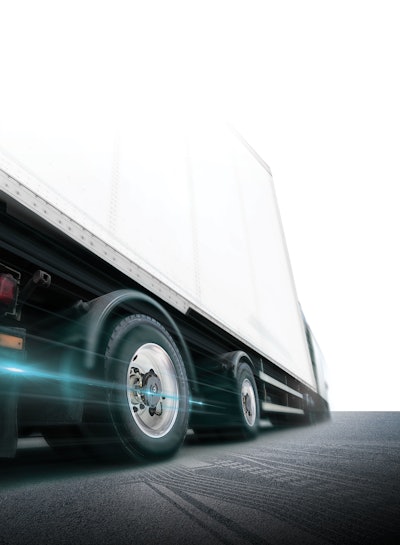 Aperia Technologies launched Halo Trailer Connect, a version of tire platform Halo Connect for trailers.
"With a million tires under management and algorithms trained over billions of miles, Aperia leads the industry in tire health analytics and active pressure management," says Judith Monte. She's Aperia's vice president of marketing and customer experience. "Aperia's comprehensive tire management toolbox, dedicated to solving tire wear and tire issues which impact downtime, make Halo Trailer Connect the most sought-after solution for fleets looking to move beyond tire pressure monitoring."
Halo Trailer Connect, like its tractor counterpart, uses machine learning to assess overall tire and wheel-end health, detect potential issues by tire position and classify them by severity. It considers infinite interrelated and competing variables, such as user goals and risk profiles, to affect, inform and customize tire-related maintenance recommendations and strategic fleet decisions.
It comes standard with predictive tire health insights and customized user service recommendations and trailer asset tracking. A single platform to manage both tractor and trailer tires, Halo Trailer Connect can be used alone or with all brands of trailer inflation systems, including the Halo Tire Inflator for tractors and trailers.
Aperia expects Halo Trailer Connect to begin shipping in the third quarter of 2023. Pre-orders are being taken now.