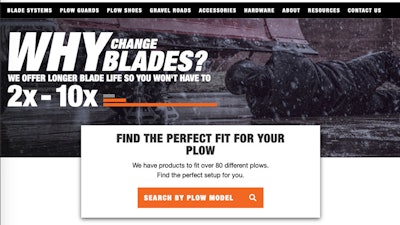 Winter Equipment has launched a Product Finder on its website to help users find the right products and parts for their plows.
Winter Equipment says the Product Finder will enable customers to search by brand or plow type to discover more than 80 different commercial plows, including parts, for five of the most popular brands. The locator will include blade systems, plow guards, snow pusher shoes, accessories and hardware.
Winter Equipment's Product Finder also will show products and packages available, how the product will look on a plow and will let users add the product to the cart to receive quotes for the purchase, the company says.
"Our Product Finder will offer assistance to our customers to find exact products for their plows with just a few clicks," says Kent Winter, founder and CEO, Winter Equipment. "Using this new feature will allow users to see purchase price, amount of curb and edge protection and more."
To view Winter Equipment's new Product Finder, visit https://www.winterequipment.com/.