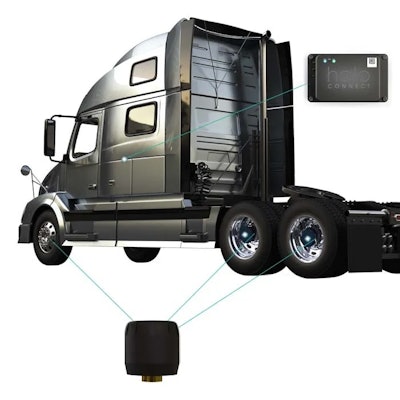 Aperia Technologies announces the introduction of vehicle asset tracking as a part of the Halo Tire Management platform. This cutting-edge technology revolutionizes the way fleets manage their vehicles and tires for an integrated approach that maximizes customer satisfaction and uptime.
"Data-driven decision-making is paramount in fleet management," says Judith Monte, vice president at Aperia Technologies. "Since tires are the leading cause of unplanned asset downtime, understanding when and where they need servicing is crucial to maximize the utilization of tractors, trailers, and tires."
By coupling precise vehicle location, including high fidelity and satellite map views, with the health status of each tire, Aperia says Halo Tire Management unlocks the following:
Maximum asset utilization
Streamlines yard checks
Optimizes maintenance schedules
Routes efficient service
Halo Tire Management is the ultimate solution, encompassing active tire inflation, predictive tire health insights, customizable alerts, and now vehicle asset tracking, all within a user-friendly platform. This comprehensive offering empowers fleet managers with tools and insights to make informed decisions, optimize maintenance schedules, and efficiently route services, ultimately leading to increased fleet efficiency and lower operational costs, the company says.