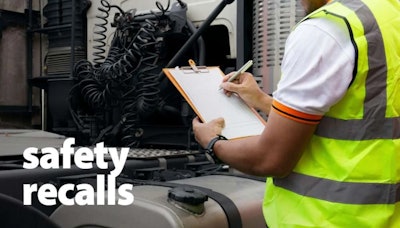 The following safety recalls were issued Monday by the National Highway Traffic Safety Administration (NHTSA):
Triple E Recreational Vehicles is recalling certain 2021-2022 Unity U24IB and 2021-2023 Unity U24TB motorhomes. The battery disconnect switch terminal posts may contact the metal grounded fridge frame, causing a short and blowing a 100 AMP fuse.

An electrical short-circuit can increase the risk of a fire.

NHTSA says potentially 341 units are affected by the recall.