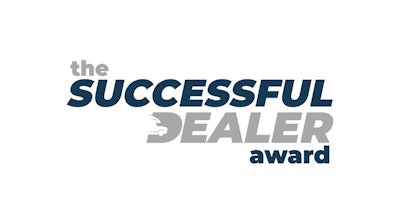 Trucks, Parts, Service is thrilled to announce our finalists for the ninth annual Successful Dealer Award.
The Successful Dealer Award was developed in 2013 as our way to recognize truck dealers for their unending commitment to the trucking industry, their communities and the North American economy. The last two years have proven truck dealers are as essential as ever, and this year we are honored to recognize five wonderful dealers.
Our finalists for the 2021 Successful Dealer Award are CIT Trucks, Mid-State Truck Service, Premier Truck Group, TNTX (Lonestar Truck Group and TAG Truck Center) and Wieland International.
This year's dealer finalists have 75 combined points of sale in North America — 68 in the United States and seven in Canada. The dealers represent Freightliner, Fuso, International, Isuzu, Kenworth, Mack, Volvo and Western Star. Four of our dealers are first-time finalists in our award program. CIT Trucks was a prior finalist for our award in 2014 and 2017.
[RELATED: Advantage Truck Group wins 2020 Successful Dealer Award]
"Every year the trucking industry steps forward and provides us a list of great medium- and heavy-duty truck dealers deserving of adulation and this year is no exception," says Lucas Deal, TPS editor. "The finalists for the 2021 Successful Dealer Award represent the best of our industry — dealers fully committed to serving the North American transportation industry and keeping our economy moving. In a year like this one, with so much uncertainty in our supply chain, these dealers are doing their part to provide customers consistency, reliability and attentive customer service.
"We are eager to learn more about each company and to recognize them over the coming months."
The Successful Dealer Award is graciously sponsored by Interstate Billing, National Truck Protection/Premium 2000 and Automann.
This year the Successful Dealer Award will be presented Dec. 1, 2021, in Phoenix, as part of a two-day award program held in conjunction with the 2021 CCJ Solutions Summit.