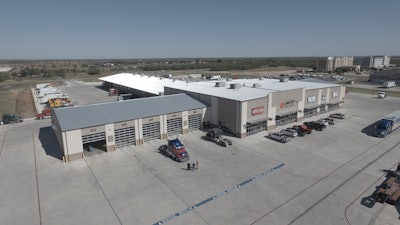 The TNTX name might be a newer one on the truck dealer scene, but the company and the people behind it are no strangers to the industry.
Officially launched in 2018 through the merger of Lonestar Truck Group and TAG Truck Center, TNTX stands as one of the largest Freightliner dealer groups in the U.S. The company has nearly two dozen locations from Kentucky to as far west as New Mexico — some of which have been active for more than 50 years.
And though each facility serves a different customer segment with unique needs and challenges, as members of the TNTX family, each location and its associates approach the market with a singular company mission: To do what is right, to do their best and to treat others the way they want to be treated.
It is that mission that is helping TNTX establish its corporate brand across the country and now, in 2021, it also has helped the company be named a finalist for first time for the Successful Dealer Award.
"Our mission means a lot to us and we communicate it all the time. It's on our shirts; we put it on signs. We deliver that mission in every meeting we have," says CEO Gary Dodson. "Our customers are the most important part of our business and with everything we do we have to wow them with our service."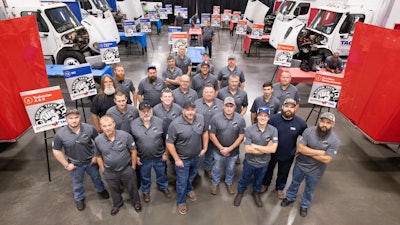 TNTX does that by leveraging the excellent reputations of the Lonestar and TAG brands along with their experienced employee bases. TNTX is only three years old, but many associates found across the company's network have worked in their locations for a decade or more. TNTX also has a unique corporate leadership structure with regional managers supporting each brand. Dodson says this hierarchy not only makes it easier for the group to install corporate and OEM programs, but it also enables TNTX leadership to have close personal relationships with customers and employees across the operation.
Dodson says those relationships have enabled the company to create and sustain a culture of excellence to support its mission.
[RELATED: Announcing the 2021 Successful Dealer Award finalists]
"I don't know that there are many dealers the size we are who are structured the way we are," he says. "Our regional managers walk through our shops every day. I walk through our shop here [in Memphis] every day. We know everybody in the company, and we're able to show them we care about them.
He adds, "I think that's a differentiator … We know if we treat our people really well, they will treat our customers well."
On that note it helps that TNTX has one of the strongest corporate training programs in the country. The dealer uses all OEM and supplier-provided training it can acquire, and has internal training programs, training facilities and required curriculum for associates. TNTX also measures associate training engagement and performance in real time — "We are meticulous about measuring all key indicators," Dodson adds — so employees and leadership can identify and address any instance when extra guidance is needed.
Like other Successful Dealer Award finalists, Dodson says TNTX hopes to turn every new hire into a long-term employee. The company is more than willing to invest heavily in an associate's career if the employee shows true commitment to the group's mission and customer base.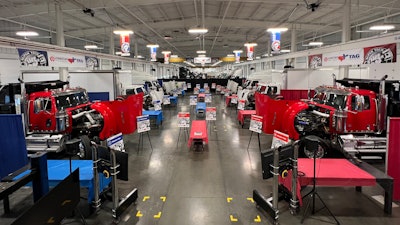 "We view our relationships with our customers and our employees as the most important reason for our success," Dodson says.
Other ways the dealer group connects with its customers are through community involvement and marketing.
TNTX has strong personal connections in every community it serves. Associates participate in local and regional charitable organizations, as well as national groups such as St. Jude Children's Hospital, Ronald McDonald House, Youth Villages and more.
TNTX also has strong marketing connections with Memphis, Baylor and TCU. The dealer is the first down sponsor at Memphis football games (and a title sponsor of the AutoZone Liberty Bowl) and provides trucks for moving equipment to the Texas programs. Dodson says the football partnerships have been great for advancing the company's brand.
"I've had hundreds of people say to me 'You're the guys who support the football team, right?'" he says.
The Successful Dealer Award is graciously sponsored by Interstate Billing, National Truck Protection/Premium 2000 and Automann.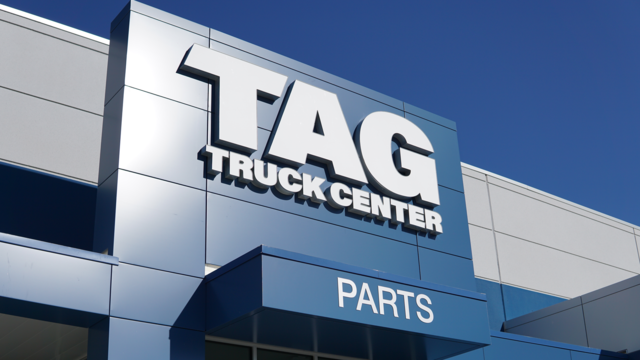 TNTX's TAG Truck Center brand is well-known in Tennessee for its sponsorship of Memphis athletics. "That's a TAG Truck Center first down!" is a common refrain during Tigers offensive drives.