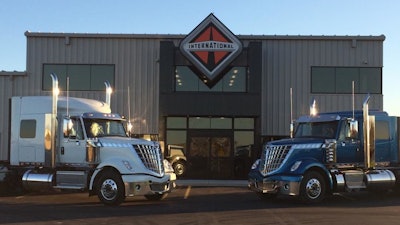 Success in business is often defined by choices. That's doubly true at Wieland International.
Sam Wieland opened his business buying and selling used farm equipment in 1946. Wieland purchased equipment in major crop-producing states like Iowa, Illinois and Indiana, where inventory was high, and refurbished it before selling it into the smaller agriculture market in Michigan.
The business thrived, and in the 1950s Wieland was approached by Allis-Chalmers and then International Harvester to join their growing dealer networks. Sam Wieland's son Merle joined the business soon after, and after Sam retired it was Merle who added IH trucks to the company's offering in 1972. It also was Merle who set the company on its current path, deciding in 1985 to exit the agriculture business and concentrate fully on the truck market.
Nearly 40 years later it's clear that choice was a good one. Wieland International has expanded to three locations, still serves as one of International's long-running dealer partners and in 2021 is a first-time finalist for the Successful Dealer Award.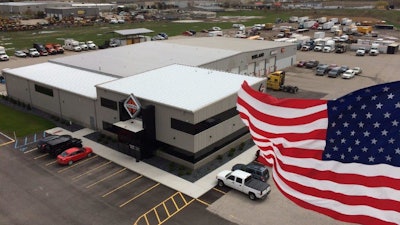 "We're a little bit of a non-traditional dealership when you look at our history," says Rob Cleary, president and dealer principal, who purchased the dealership from Kirk Wieland (Merle's son) in 2018 after years of working as a truck salesman with the company. "We've been a family-owned business for more than 75 years but not all in the same family. Still, being a 75-year-old company, there aren't many dealers who can say that and we're pretty proud of that."
[RELATED: Announcing the 2021 Successful Dealer Award finalists]
When Cleary says "we" he refers to his entire team. He says Wieland International continues to thrive due to the people inside the operation who care about it. Cleary may have purchased the company, but he's not the only long tenured worker who cares about its customers and continued success.
"Our internal culture really is like a family. Everyone is very close and cares about each other," he says. "I interview — with our managers and HR people — everyone who comes to work in the company. When we hire, our priority is to get the right person. We might even hire a little slow, but that's because we're looking for the person who will mesh with what we do here."
And what the company does is devote itself to customer experience.
Cleary says that's most evident in the company's service operation. Wieland International recently redesigned its parts and service departments at its flagship Saginaw, Mich., store to increase efficiency and communication between the two departments. The company's warehouse design and structure were overhauled, counter areas for both departments were brought closer together and the entire section of the facility was reimagined, "purpose built for what the next generation of dealership would come to be," Cleary says.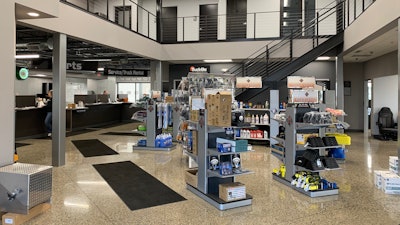 He says Navistar took notice, and shortly thereafter selected Wieland as a pilot dealer for its electric vehicle service shop design program.
Another way Wieland prioritizes customer experience is through communication. Cleary says the dealership has scores of key performance indicators (KPI) in its parts, service and sales divisions designed to track customer outreach and engagement. TV screens in the service department also show these KPI measurements in real time so associates can see how they're performing and if they need to improve.
"We want to make sure everything we do all day helps take care of the customer," Cleary says.
Wieland International also tries to take care of its customers and community through involvement and charitable donations and volunteering. Cleary says the company's budget for helping the community "doesn't really have a cap on it. When someone comes to us, we always want to be able to help them."
Wieland International is a major supporter of the Saginaw Children's Museum and local community festivals, as well as programs to support children, cancer research, food banks and clothing shelters for the homeless. Additionally, the dealer has provided a vehicle for local Touch a Truck events and has participated in Toys for Tots events around the holidays.
Cleary says being socially proactive locally helps earn instant engagement from employees. "Our people want to be involved because they live in these communities too," he says.
The Successful Dealer Award is graciously sponsored by Interstate Billing, National Truck Protection/Premium 2000 and Automann.