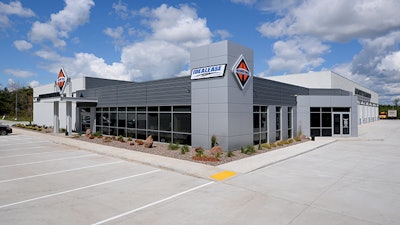 To understand Mid-State Truck Service is to understand the significance of engagement.
Engagement with customers strengthens existing partnerships and develops new relationships. Engagement with employees helps to better recognize their needs, desires and aspirations and maximize their value within the business. Engagement with suppliers to leverage their expertise and training acumen to further educate their workforce and customer base. And engagement with community to cultivate and sustain a strong reputation as a vital member of society.
Tom and Jon Vandehey, second-generation leaders of Wisconsin-based Mid-State Truck Service, say their emphasis on engagement was passed down from their parents. Mid-State Truck Service was founded by their father Frank in 1965 as a single location in Marshfield, Wis. But the Vandehey brothers say it became the eight-location, two-state organization it is today by never turning its attention away from those it has pledged to support.
When a customer or employee comes to Mid-State Truck Service, the company does its best to make that person a partner or team member for life.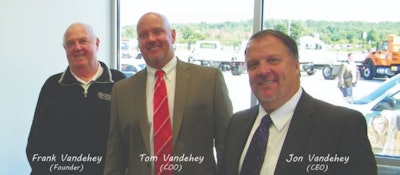 "We believe our team engagement with our community is absolutely second to none in the industry," says Tom, chief operating officer. Adds President and CEO Jon, "We grew up in these communities and always want to support them."
[RELATED: Announcing the 2021 Successful Dealer Award finalists]
A first-time finalist for the Successful Dealer Award, Mid-State Truck Service's efforts to support the communities it serves are remarkable. From its strong investment in employee growth and career path development, to its unending drive to bolster its corporate culture and customer relationships, it's clear Mid-State Truck Service doesn't do anything halfway.
That's probably why the business has expanded multiple times over the last 15 years — adding three stores in western Wisconsin in 2007 and two in Minnesota last year. Jon says Mid-State developed a culture management plan during that first acquisition that it leveraged again last year to enable the company to quickly assimilate new associates into the business. Culture can be very difficult to change or modify once its engrained, he adds, so Mid-State doesn't hesitate to use its corporate strategies when onboarding anyone new.
"We've always worked really hard to get everyone engaged in our culture in our mindset," adds Tom. "Employee isn't a word in our vocabulary. Everyone who works for us is part of the team and we work hard to make sure our team is strong."
Another way Mid-State strengthens its team is through internal education. The company capitalizes on all dealer training programs provided by Navistar for sales, service, parts and operations associates. It also has a tuition reimbursement plan for associates and a robust cross-training program as part of its onboarding process to quickly bring new team members up to speed on the company and industry.
The latter has had a substantial impact on employee retention. Mid-State's average employee tenure is 14 years. "If we can bring someone in and quickly show them how the company works, they have a better chance to succeed," Tom says.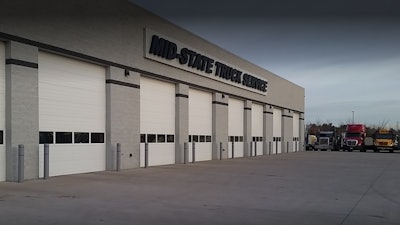 Like fellow Successful Dealer Award finalist CIT Trucks, the Vandeheys also are believers in internal career path development. Jon says the company's recruiting and hiring processes seek to identify candidates that display the customer and community-focused traits Mid-State values. He says Mid-State's long-term viability is dependent on finding and keeping quality people so the company does what it can to ensure great employees never look elsewhere.
"I choose to work at Mid-State because they go above and beyond," says Marketing Director Stephanie Ott. "There's such a good environment working here."
Mid-State's community commitment helps there, too. The entire Mid-State Truck Service family relishes opportunities to give back.
Mid-State's "Truckers for Tots" holiday toy drive is a favorite. Now a dozen years old, Jon says he still remembers the year the Mid-State team rolled up with carts loaded with toys to the cash register at the local toy store and the cashier began to cry.
"She remembered the years growing up when the only toys she received were from the 'Toys for Tots' program," he says. Other organizations supported by the dealer group include Boys & Girls Club, United Way, YMCA, Make a Wish, Special Olympics and many more local groups.
The Successful Dealer Award is graciously sponsored by Interstate Billing, National Truck Protection/Premium 2000 and Automann.