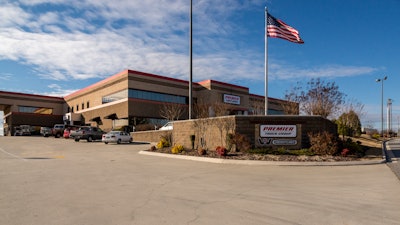 There is an intentionality that defines operations at Premier Truck Group. The 37-location dealer organization, a Penske Automotive Group company, doesn't have its roots as a humble one-bay shop, nor did it evolve into its current form after initially serving another market that changed.
No, at Premier Truck Group, every decision from its name on down has been carefully selected to ensure the multi-national dealer group is able to promise comprehensive dealer solutions to any potential customer. Premier Truck Group isn't trucking's oldest dealer group, but it does aspire to be the best. And as finalist for the Successful Dealer Award for the first time in 2021, its case for the accolade is a good one.
Premier Truck Group was founded nearly a decade ago when Penske Automotive chose to enter the truck dealer space. The company already owned one of the world's largest automotive dealer groups and largest North American fleets, and it was able to "draw on the expertise and knowledge" from both business units to develop a strategy to enter the market, says Ron Long, executive vice president, sales and marketing.
The company's first acquisition was Around The Clock Freightliner in 2013, and other locations quickly followed. In 2016, Premier Truck Group became the first U.S.-based Freightliner dealer group to expand into Canada, adding Ontario-based Harper Truck Centres. Earlier this year the company acquired former Successful Dealer Award finalist Kansas City Freightliner and just this week, McCoy Freightliner, bringing its total rooftop total to more than three dozen.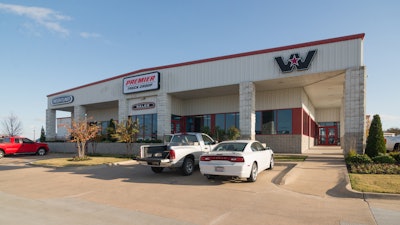 Long and Ryan Hadley, executive vice president, fixed operations, say Premier Truck Group's various expansions have been carefully determined to grow the company's footprint in the most efficient manner possible. Premier Truck Group doesn't have locations in every market its customers frequent, but it does have a national network that can provide service from the Oregon coast to eastern Ontario and as far south as Texas. With many national fleet customers, Hadley says Premier Truck Group is stationed across many "major thoroughfares" in the North American market.
[RELATED: Announcing the 2021 Successful Dealer Award finalists]
How does the company manage such an expansive network? Management autonomy and a culture of best practices go a long way.
Each Premier Truck Group location is led by a general manager familiar with the market who handles daily operations. Additionally, Long says each time the dealer group expands, it evaluates the processes and procedures of its acquiring stores to determine if any systems can be replicated across the national network.
Hadley says all Premier Truck Group employees are encouraged to share any ideas they may have to improve operations with their superiors (or in the company's annual employee engagement survey).
"We are always looking for ways to improve," he says. "Whenever we find something new, we instantly share that with everybody."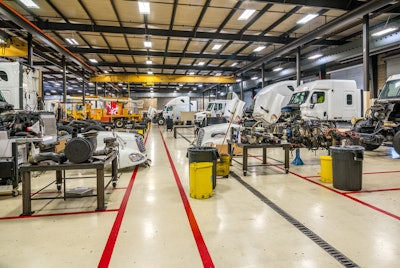 Premier's career path development program is another major internal resource. Penske Automotive and Premier have advanced leadership and mentoring programs enabling associates to enter the business at one level and rise through the organization.
"When we are interviewing someone, we are always looking for someone who wants to grow with the company," Hadley says. "If you talk to our HR, they'll tell you we hire to retire."
New hires go through a structured onboarding process with training classes and in-depth orientation program called Rev-Up. From there, associates have access to other technical and career-focused training curricula, including its Accelerate management program. The company also has a technician skills program with the U.S. Army at Fort Bliss in Texas, the first on-base diesel tech training program in the U.S. The latter gives Premier "the opportunity to support service members in learning the skills to transition directly into rewarding civilian careers," says President Rich Shearing.
All these programs have been vital to helping Premier navigate the obstacles created by COVID-19 and the supply chain crisis the last two years. With little margin for error in such challenging circumstances, Long says the dealer group has relied on its foundational processes to thrive.
"The things we're doing to navigate this are the things we've tried to teach, train and prepare to manage our business on a daily basis," he says.
The Successful Dealer Award is graciously sponsored by Interstate Billing, National Truck Protection/Premium 2000 and Automann.