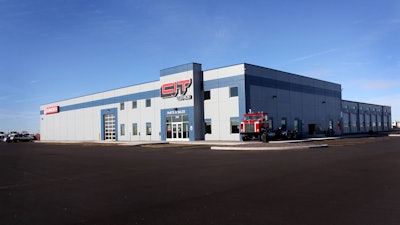 The T in CIT Trucks doesn't stand for training. But it absolutely could.
For nearly 50 years, CIT Trucks has served the diverse medium- and heavy-duty trucking customer base of Illinois, and in recent years has expanded its coverage area into Missouri and Indiana. CIT's customer base includes plenty of conventional over-the-road carriers, but the dealer group also has a huge segment of customers in other sectors, such as agriculture, construction, refuse and more.
CIT President Carl Herzog says for a lot of those customers, their trucks are tools of their trade; they don't define their operations.
Herzog says CIT has made its name by catering to those customers, providing a comprehensive level of truck ownership and trucking industry expertise to serve as not just a dealer, but as a consultative partner.
It is that advisory focus that drives the company's passionate commitment to training. It also has helped the Kenworth, Volvo, Mack and Isuzu dealer group earn its third nomination for the Successful Dealer Award. (CIT also was a finalist in 2014 and 2017).
"We have always had a culture built around education," says Herzog, who joined CIT in its parts department and has risen through its ranks to president and co-owner. "We have always believed we need to position ourselves as consultants and advisors, a source of more than parts and service from our customers."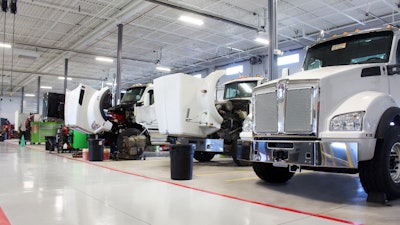 He adds, "Anybody can beat anybody on price. But that's not how you get ahead. If you want to earn customers and keep them, you have to give them information and resources that can help them run their businesses more efficiently."
[RELATED: Announcing the 2021 Successful Dealer Award finalists]
Training anchors every department and program initiative across the company. Herzog says the company's truck sales professionals complete all OEM-provided training and are expected to also complete rigorous internal and third-party programs. Herzog says the OEM training enables salespeople to become experts on their products; the latter provide soft skills, industry knowledge and other information deemed essential to create ideal customer experiences. Parts and service associates have similar programs.
CIT provides external customer training too, such as on-site product classes and tax seminars designed to educate customers about important issues. "We always position these events as a way to keep our [customers] updated on how changes occurring elsewhere can impact them," Herzog says.
The commitment to training has paid off, both in sustaining long-term customer relationships and in helping define the company's culture. Like Herzog, most associates who thrive in the business have many opportunities for career advancement.
"We want a competitive person with a desire to succeed," Herzog says. "If you're just looking for a job and a paycheck, CIT is not the right place for you. But if you're looking for a career — if you want to have success and you want to advance — CIT is absolutely where you should want to be."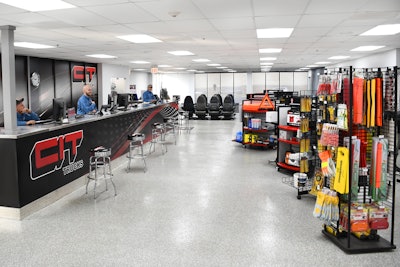 CIT's customer commitment also shines through in its community involvement. Some of the charitable organizations the company supports include Special Olympics, St. Jude Children's Hospital, Boys & Girls Clubs of America, Tow Trucks for Tots, Easter Seals, multiple food banks and rotary clubs, Friends of the Children of Haiti (a primary care clinic that serves 10,000 Haitians a year), The Baby Fold (which provides adoption, foster and family services) and many more. The company also is active in the Illinois Trucking Associations and local regional associations.
Herzog says he and CIT's other dealer principals (CEO Erick Miner, Vice President Bruce Thomas and retired former executives Jan Nussbaum and Steve Aubry) say yes to so many local organizations both to give back to their employees and customers, as well as to strengthen the bonds in the communities where the company operates. Considering the dealer has added 14 locations since opening in Normal, Ill., in 1975, it's clear the efforts have not gone unnoticed.
"We truly appreciate our relationships with our customers and we will always consider anything we can do to help them," Herzog says.
The Successful Dealer Award is graciously sponsored by Interstate Billing, National Truck Protection/Premium 2000 and Automann.