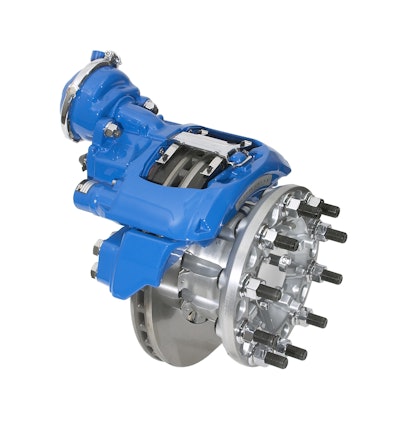 Bendix will hold a regional Ride-and-Drive technology demonstration in Atlanta as part of the 2022 season of its demo program. It will be held April 26-28, at Atlanta Motor Speedway, 1500 Tara Place, Hampton, Ga.
Any fleets and dealers in the demo area, as well as drivers and driver trainers, are welcome. State rules regarding any applicable COVID-19 precautions and protocols will be followed. Please note that advanced registration is requested.
Participants receive a firsthand view of advanced technologies in action — real-world scenarios that drivers encounter daily. Participants gain a better understanding of the performance and value these technologies can deliver, the company says.
Following a short safety briefing, attendees will move to the track to log time in the trucks with Bendix demo drivers. Each demo closes with a question-and-answer period facilitated by Bendix's technology experts.
[RELATED: CCJ's updated Air Brake Book is now available as a free download here]
Bendix demonstrates the full spectrum of its tractor- and trailer-based safety technologies, including the flagship advanced driver assistance system, Bendix Wingman Fusion and the Bendix ADB22X air disc brake. The 2022 program also will showcase the Bendix Intellipark Electronic Parking Brake technology, as well as SafetyDirect by Bendix CVS, updates to the Bendix BlindSpotter side object detection system, and more, the company says.
Fleets, owner-operators and dealers should register using the links below:
Tuesday, April 26
Kenworth Dealer Session (8-9 a.m.): https://form.123formbuilder.com/6091581/form
Kenworth Fleet Session (9-11:30 a.m.): https://form.123formbuilder.com/6091479/form
Peterbilt Dealer Session (1-2 p.m.): https://form.123formbuilder.com/6091570/form
Peterbilt Fleet Session (2-4:30 p.m.): https://form.123formbuilder.com/6091373/form
Wednesday, April 27
International Dealer Session (8-9 a.m.): https://form.123formbuilder.com/6091628/04-2022-international-dealer-atlanta
International Fleet Session (9-11:30 a.m.): https://form.123formbuilder.com/6091500/form
Thursday, April 28
IC Bus Fleet Session (8:30-11:30 a.m.): https://form.123formbuilder.com/6067134/04-2022-ic-bus-atlanta