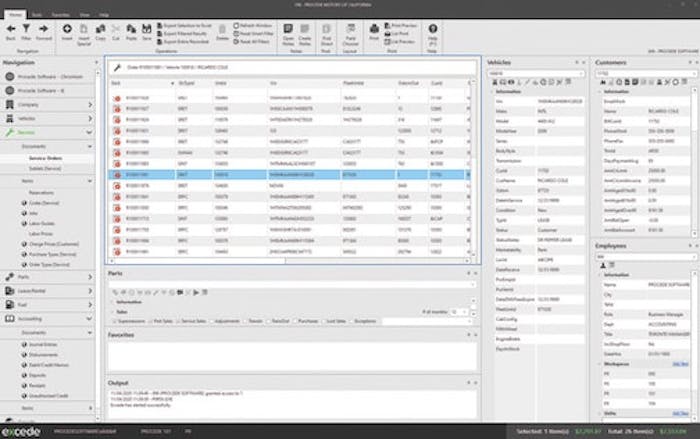 Interstate Billing Service recently announced a strategic partnership with Procede Software that the companies say will bring mutual customers a step closer to seamless service integration.
"We are always looking for ways to improve our services and the client experience," says Jason Windham, president, Interstate Billing Service.  "Our partnership with Procede Software presents a perfect opportunity to better serve our clients by offering a seamless integration."
According to the companies, the new partnership provides an integration with the Excede Dealer Management System from Procede, which will allow dealerships to perform real-time credit Accounts Receivable pre-authorizations from IBS directly through Excede. A Procede Software and IBS solution simplifies the exchange of invoice batch files, payment clearing, automates credit approvals, provides robust reporting and automated approvals, the companies say.
"We are very excited to expand our relationship with Interstate Billing Service, a true industry leader in Accounts Receivable management," says Larry Kettler, CEO, Procede Software. "This partnership will help our joint customers increase cash flow and reduce credit risk while allowing dealerships to focus on growing their business."
"Our program at Interstate Billing Service strives to be simple and user friendly," adds Steve Williams, senior vice president, sales, Interstate Billing Service. "Now with an IBS integration solution through Procede Software, our clients will enjoy an even better user experience.  The integration will be a natural benefit to our mutual clients."
Additionally, the Excede Interstate Billing Service Integration allows heavy-duty commercial truck dealerships to experience the reliability of outsourced commercial accounts receivable management and the benefits of streamlining everyday transaction processes.